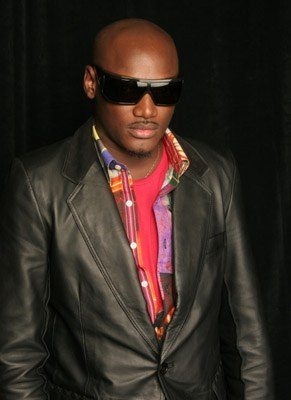 Feb 22, 2012 – 2Face Idibia Debunks Death Rumour: I'm Recording In LA Studio
Rumour mills are at work again on Tuface Idibia. www.naijagist.com
Another news of Tuface's death went viral after proposing to his girlfriend, Annie Macaulay.
Tuface was contacted to confirm the authenticity of the rumours but, he was in the studio in Los Angeles, USA, recording a new song.
Below is what his manager, Efe said:
"2Face is not dead. I've heard the rumor too. He (2Face) is in the studio in LA right now recording. There's recording we're pushing the deadline."
"I think it is jobless people, who have never seen 2Face or even spoken to him before, that just woke up one day and decided to start this rubbish. 2Face has not even slept, since people keep calling him. I assure you he's very fine and recording now."
Now we've heard from 2Face's people.  2Face spent most part of his adult life giving us great music and making us happy, so please let's leave this humble man alone to enjoy his tear-rubber wife.
Please pass this to your friends let them no kill our man o.