Hot Gists
Bisi Ibidapo Obe Relocates To Ghana Amid Pregnancy Scandal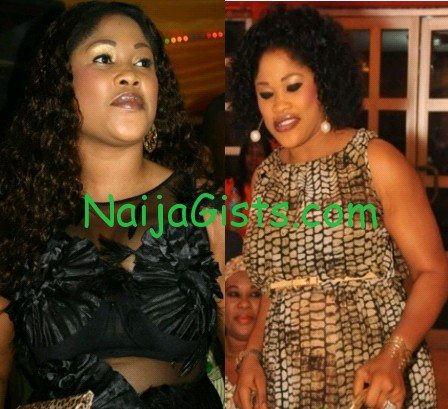 Oct 31st, 2012 – Bisi Ibidapo Obe Relocates To Ghana Amid Pregnancy Scandal
Scandal-ridden Yoruba actress Bisi Ibidapo Obe aka Bisi Omologbalogba has relocated to Ghana to save herself and her unborn baby from the stress of her ongoing pregnancy scandal. naijagists.com
Bisi Ibidapo who was reportedly kicked out of her lover's duplex house in Lagos is now cooling off in Ghana until the delivery of her baby.
We learnt her lover who is based in London has been the one responsible for the bill of her duplex in Magodo Estate, Lagos.
Mr Lopez took the decision when he discovered he's not the one responsible for Bisi Ibidapo's pregnancy.
According to a source, Lopez who locked up the duplex and removed the Range Rover spot he lavished on her a while back has returned to the United Kingdom.
Another source who is close to Bisi confirmed that Bisi has travelled to Ghana however, she denied the house was locked.
Hope Bisi has learnt her lesson through this trying period of her life.
Wishing her safe delivery.