Feb 14, 2012 – Bobby Brown Banned From Whitney Houston's Funeral
The family of the deceased soul singer, Whitney Houston have made it clear that Bobby Brown (Whitney's Ex-Husband) is not welcomed at his ex-wife funeral scheduled for Saturday in New Jersey. naijagists.com
According to TMZ, the family has sent a message to the music star to stay away from the funeral ceremonies lined up for Whitney because the family is not fond of him. Bobby has said that he intends to attend the funeral so he can support his daughter Bobbi Kristina, but he hasn't decided on a plan of action yet.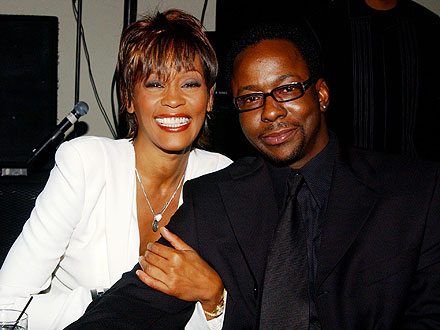 Whitney Houston's family blamed Bobby for introducing her to drugs and do not wish to have anything to do with him.
Bobby is also said to be furious with Whitney's family, especially her mother, Cissy, over his inability to see his daughter since her mother's demise on Saturday.  He was frustrated because he only came to L.A. to be with her after she was hospitalized twice, but all his attempts to see her have been blocked by family members caring for her.