Crime News
Bogus Doctor Arrested For Inflating Woman's Butt With Cement, Super Glue & Tire Sealant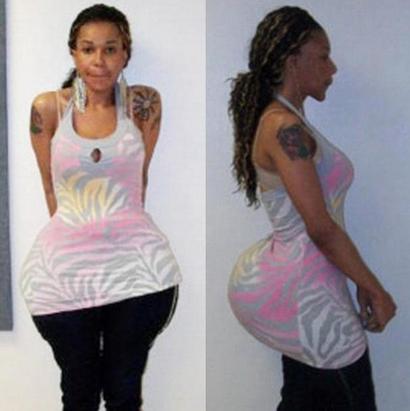 Nov 20, 2011 – Bogus Doctor Arrested For Inflating Woman's Butt With Cement, Super Glue & Tire Sealant
Oneal Ron Morris, a 30 year old transgendered woman is presently in Miami Florida police custody after she's arrested for administering cosmetic butt implants containing cement, super glue and tire sealant on a woman to give her a "very attractive behind like his her own."
After agreeing to a $700 cost, the quack surgeon performed a procedure that include giving her victim a series of injections containing cement, mineral oil and Fix-A-Flat tyre inflator and sealant.
The victim was said to suffer severe complications after the procedure and had to finally head to the city's general hospital when the pain became unbearable.
This story reminds one of British born Nigerian student Claudia Aderotimi who died after complications from fake butt implants in a hotel in the US just to look like Beyonce. This is so sad
Wonder shall never end!