Hot Gists
Boy Living With Parasitic Twin Gets Surgery
June 14, 2012 – Boy Living With Parasitic Twin Gets Surgery

Deepak Paswaan was boy who lived most of his childhood days with his parasitic twin protruding outside his belly. naijagists.com
The innocent youngster was taunted and often called a devil because of his condition.
Deepak was born in Bihar, India and has spent most of his childhood life carrying around leg protruding from his stomach because his parents could not afford £50,000 surgery cost.
As fate will have it, a team of Bangalore Fortis Hospital doctors agreed to operate Deepak free of charge.
The surgeons removed the extra limbs protruding from this stomach and seal off blood vessels successfully.
See more pictures below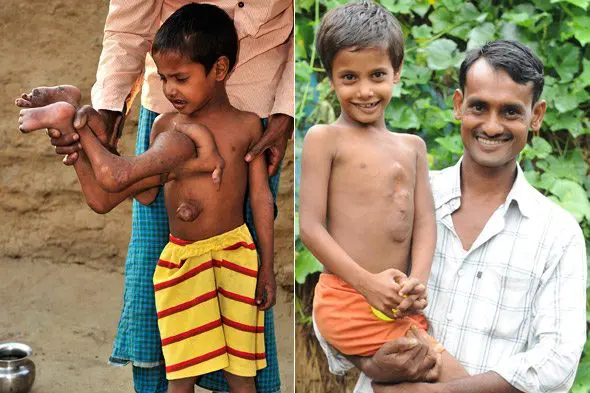 Can you imagine what this poor boy went through with the site of that monster limbs.
This is the true meaning of freedom
Thank goodness he is now a free man.