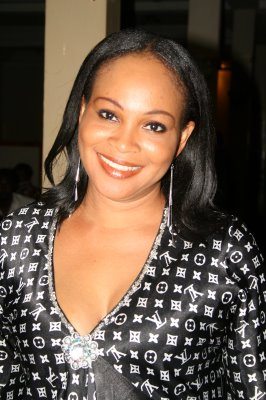 Nov 11, 2011 – Bukky Wright Honoured As Best Nollywood Actress For 2011
Sexy Yoruba Movie star, Bukky Wright has been honoured as the Best Nollywood Actress of the year 2011 at the recently concluded Great Women Post Independence Lecture and Awards which took place at the Lagos Chamber of Commerce and Industry Hall in Alausa, Ikeja, Lagos.
According to the organizers of the event, Laurelsize, Wright was honoured for being 'a role model to all'. 'Bukky deserves the honour for being a role model to many up and coming movie actresses and even to the popular ones', a spokesperson for Laurelsize says.
Also in attendance was seasoned actress Joke Silva who was a guest speaker at the event. The actress was celebrated as the Best Actress of our Time in the previous edition of the awards.
The award according to organizers was set up to celebrate women who have contributed immensely in their various callings.
Bukky Wright in her over –a-decade long career has acted in over 50 movies in English and Yoruba speaking films.  She recently produced much talked about 'Omotara Johnson' movie.(Nigerian Entertainment Today)