Entertainment News
Chika Ike's Ex-Husband, Tony Ebirebi Blasts Her Over Divorce "Stop Exaggerating Our Marriage Crash"
August 19, 2013 – Chika Ike's Ex-Husband, Tony Ebirebi Blasts Her Over Divorce "Stop Exaggerating Our Marriage Crash"
As we are all aware that domestic abuse has become the number one reason for divorce among Nigerian celebrities today.
Domestic violence in relationships is gradually becoming the norm in today's societal marriage.
It's no news that Nollywood actress Chika Ike has divorced her husband, Mr Tony Ebirebi on the ground of domestic violence.
The actress recently released a lengthy story on how the whole thing happened and how she lost her pregnancy and the day she escaped death in the hand of her abusive husband. Read the story here.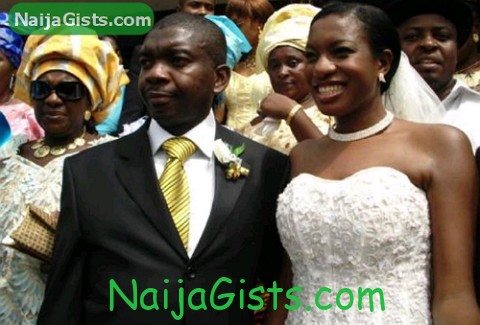 The story has reached the hearing of Mr Tony Ebirebi who is now happily married to another woman.
It seems the divorce rumour didn't go well with him and he reportedly warned her to stop posting rubbish story about him on social media.
According to a source, Tony Ebirebi warned the actress to stop pointing accusing finger at him as the only cause of their marriage breakdown.
Chika Ike in her response allegedly said "What do you mean! Don't you know I am a star?"
The crux of the matter comes down to whether Chika was abused or not. If she was, doesn't she therefore have the right to speak about it?
Mr Anthony Oghenevwogaga Ebireri was the Chief Operation Manager of Dakento Limited, the Producers of Matador Energy drinks then.
Chika Ike allegedly left him when he suffered financial misfortune.
"It seems Chika Ike could no longer endure financial hardship, that's why she left him" – said a source
Another source said the actress in a bid to leave him provoked the hell out of him.
As we speak, Chika Ike is back in the romance market shopping for the best guy that will make her happy.
She recently embarked on a vacation trip to the United States of America to further celebrate her divorce success.