Hot Gists
Couple Set To Remarry 50 Years After Divorce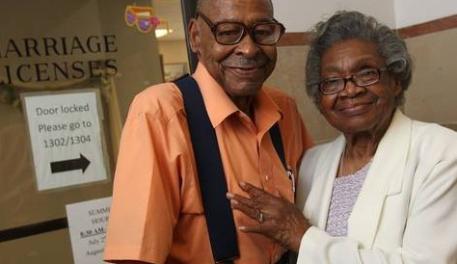 July 31st, 2012 – Couple Set To Remarry 50 Years After Divorce
A man identified as Roland Davis and his ex-wife Lena Henderson are set to re-marry after 50 years of divorce.
According to Buffalo News report, the couple who met in Chattanooga, Tennessee when they were teen got married for 20 years.
They later divorced in 1964 after having 4 children together.
One of those children – their oldest daughter, Johnnie Mae Funderbirk – is a big reason they're back together, the report said.
Funderbirk encouraged her father to move from Colorado back to New York after his second wife died a few months ago, where she hoped he would reconnect with her mother.
We learnt the couple never lose touch after their 50 years apart.
They frequently chat on the phone. Lena once counseled Davis' new wife on how to deal with him.
Few days back, David proposed to Lena again over the phone and she said yes.
The couple are set to tie the knot again this Saturday Aug 4, 2012 at a Seneca church.
Interesting!