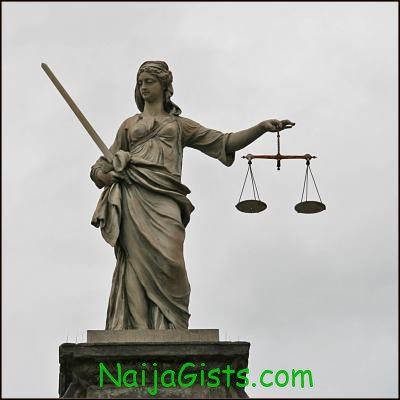 Nov 22, 2011 – Court Dissolves Marriage Over Husband's Inability to Satisfy Wife in Bed
According to News Agency of Nigeria report, an Ibadan Customary Court on Monday Nov 21, 2011 dissolved the 9-year-old marriage between a driver, Kolapo Nureni, and his wife over alleged nymphomaniac tendencies.
Kolapo Nuremi told the court that his wife was never satisfied with his performance in bed and had on several occasions disgraced him in the public.
Kolapo accused her of adultery and stealing, alleging that she stole N500 given to the couple by a visiting relative. The wife, Latifat, who agreed to the dissolution of the marriage, however, told the court that her husband was an addicted Indian hemp smoker.
Latifa alleged that on several occasions, she had sold her clothes to cater for the family, while her husband never showed any concern.
"He would beat me up to collect any money found on me for Indian hemp, while the clothes I sold were bought for me by my parents."
The judge, Mr Adewuyi Ademola, dissolved the marriage and granted the custody of the two children to Latifat. He also ordered Nureni to be paying N8,000 monthly for their upkeep.
This is one of a kind news from Ibadan Oyo State, Nigeria.