Hot Gists
Emibrian Emmanuel Okoi, LKT's Manager Is Dead: Dies Of Food Poisoning Today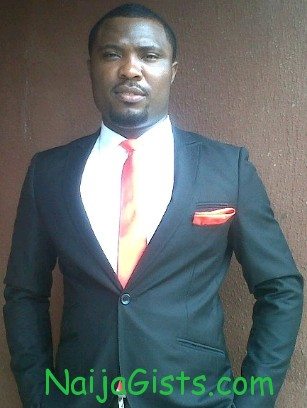 Jan 15, 2013 – Emibrian Emmanuel Okoi, LKT's Manager Is Dead: Dies Of Food Poisoning Today
Mr Emibrian Emmanuel Okoi, the manager of LKT, music artist is dead.
Popularly called Emibrian, he passed away suddenly on Tuesday at a General hospital in Agege Lagos after weeks of battling an undiagnosed illness.
He was diagnosed with food poisoning on Tuesday the 14th of January 2013, the same day he died.
And during the arrangement for his treatment abroad, he gave up the ghost.
Emibrain died in his late 30's.
He married his fiancee, Jennifer Ejinkonye four weeks ago at a marriage registry in Ikoyi Lagos.
Below is a picture of late Emibrian and his wife, Jennifer Ejinkonye on their legal wedding day in Ikoyi.

Their white wedding was scheduled for later this year before his untimely death.
Above is a photo of their traditional wedding engagement ceremony.
According to sources, lack of timely diagnosis contributed to his death because medical test that should have been carried out weeks ago were only carried out today.
Emibrian Emmanuel Okoi's death has brought a lot pain to the artists he managed including popular singer LKT.
He is also the manager of Edlyne Records Artiste/ Repatour.
May the Lord grant his bride and family the fortitude to bear his loss.
May Emibrian's soul rest in perfect peace.