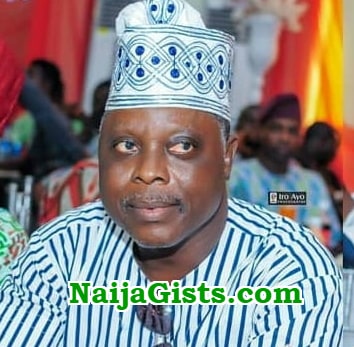 Dele Odule: Most Nollywood Actors Now Running After Politicians For Money
Nollywood actor Dele Odule has warned colleagues flaunting on the social media to stop misleading the youth.
He added that many fake actors are now in the fast-growing movie industry.
This is what the former TAMPAN president told The Scoop.
"People like that are not in the business because they have passion for it. They are just looking for where to make ends meet. A trained actor will never run after material wealth. I am not saying that acting cannot open doors; it actually does.

However, a true actor will take material things as secondary; the priority is to get your message across to the viewers. The problem we are facing is that the industry is not sanitised. If there was a standard, many of those people you see who are all about flaunting material things on social media wouldn't be in the industry.

What is the essence of going on social media to flaunt cars and other items? You would see many actresses dancing around on social media; even when they get pregnant, they flaunt it. Buying a car shouldn't be a big deal but they make it seem as if it is."

"They are passing a wrong message to the young ones out there who will have a warped impression of the industry."

Drawing a line between following politicians for pecuniary gains and for the good of the country, the former TAMPAN president said,

"Somebody who is serious-minded and creative would not run after any politician. That is not to say that actors don't have the constitutional right to follow whoever they like.

However, you have to follow rightly. You have to know the reason you are following the person. (Hubert) Ogunde followed Awolowo and we all know that the latter was a politician who did a lot for his people.

But now, actors just follow politicians because of money. I don't really like to talk about this because some people may feel that I am talking this way because I have not had the privilege to mingle with such people. I have the opportunity but my passion for the industry is beyond unnecessary things."