Crime News
Married Nigerian Woman & Lebanese Lover Crushed To Death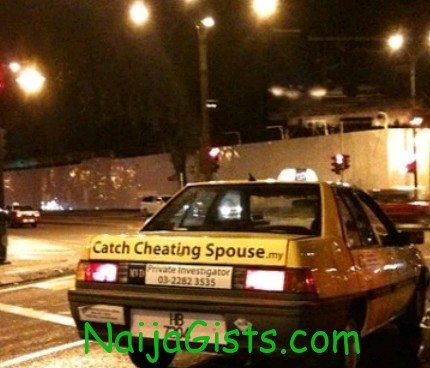 June 8, 2012 – Married Nigerian Woman & Lebanese Lover Crushed To Death
A married Nigerian woman, Mrs Josephine Agay and her Lebanese boyfriend, Hassaini Habi working with a construction company Hajaig Construction has been crushed to death by a backup vehicle owned by the  Power Holding Company of Nigeria, PHCN. naijagists.com
The incident happened at NNPC depot, Apir, Makurdi, the Benue state capital, northcentral Nigeria.
Habi was said to have been going out with the 23-year student of Community Secondary School, Apir and a mother of two for quite.
Further investigation revealed that on the fateful day, the randy Lebanese had planned to take his lover out as usual and in the process of negotiating a U-turn at the NNPC depot, a PHCN Toyota Hilux van crushed his car and he died on the spot while Josephine passed on later at the Federal Medical Centre, Apir.
Meanwhile, PHCN have since supported the family in burying their wife while Hajaig insisted that they had nothing to do with her death.
"As soon it happened, PHCN gave us N150,000 as assistance to bury Josephine but Hajaig said they were not concerned with the death. Claims that Josephine or her friend owed Habi N100,000. 00 is completely false," Mr. Fidelis Agav, the eldest man in the family said.
The site engineer of Hajaig Construction Company, Engr. Steven Akange told reporters that their late staff never had any romantic relationship with Josephine.
He maintained that he merely picked her up to direct her to the residence of one of her friends who had collected a loan of N100,000 from him to pay her tuition fees at Benue State University
He added that the late Lebanese was a decent man who will never indulge in an indecent act.
In another development, a Lebanese, Mohammed Dhabre working with RockBridge, a road construction company currently working on Igumale-Utonkon highway in Benue State was Thursday kidnapped by unidentified gunmen.
We gathered from another staff of the construction company that the Lebanese was abducted at the company's site at about 3 p.m. by gunmen numbering over 10.
"They arrived the premises of RockBridge in a Nissan car shooting sporadically into the air and scaring away workers as they kidnapped Mr. Dhabre and headed for Utonkon in Ado LGA", he said.
Otukpo Police Area Commander, Samuel Darakoji confirmed the incident and said the kidnappers were yet to open a line of communication with them to put forward any demand.
The State Police Public Relations Officer, PPRO, in Benue State, DSP Philip Agena who also confirmed the incident narrated that the kidnappers came in a Nissan vehicle and Toyota Hilux van which they abandoned.  Agena said policemen trailed the kidnappers who escaped into a forest, adding that all efforts were being made to track the kidnappers(credit:p.m)