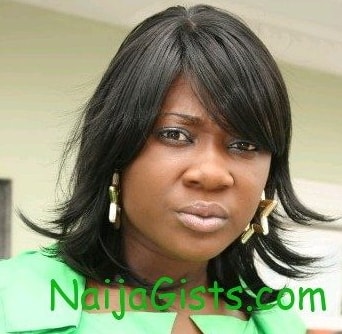 Mercy Johnson Okojie Afraid Of Losing Her Husband To Juju Ladies…Desperate Steps She Is Taking To Keep Her Man & Protect Her Marriage
One of the most followed Nollywood actresses of 2018, Mercy Johnson Okojie is battling serious insecurity issue in her marriage.
The busy mother of 3 who lost her mother in May is reportedly having serious issue with ladies trying to woo her handsome man.
According to an insider who got wind of the gist on Monday, the actress has resorted to taking her husband to every function she attends as some girls are trying to break her marriage with Juju, the same thing she was accused of using to snatch, her Edo-born hubby Prince Odianosen Okojie from his Canada based wife and the mother of his two children, Loveth Okojie who is now happily married to another man.
The source told NaijaGists.com at a function today that the actress is under extreme pressure about the future of her marriage as her "Oga on top" has suddenly stopped eating her 'vegetables'.
This is coming days after the actress lost her spiritual backbone and prayer warrior, Madam Elizabeth Johnson.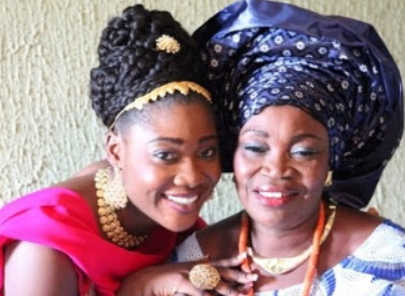 In an interview she granted to Vanguard NGR in August 2011 shortly before the wedding ceremony of MJ and Prince Odi, late Madam Elizabeth said whoever dares her daughter and Prince Odi will face the wrath of God.
As usual, we expect her to debunk the report because no one ever wants the public to hear their unpleasant story but eee..walls have ears.
Be careful what you say as people may be eavesdropping.