Nollywood
Nollywood Actress Georgina Onuoha Warns Women Against Plastic Surgery & Buttocks Injections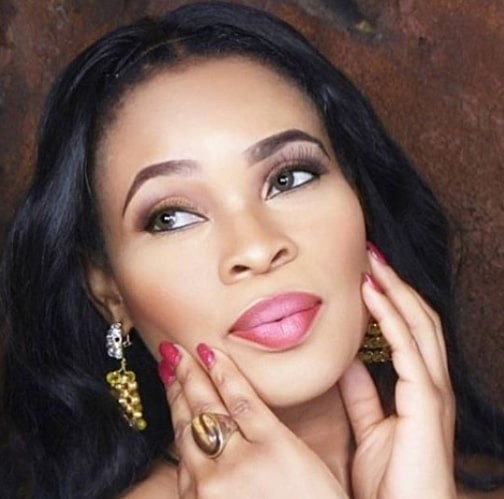 Nollywood Actress Georgina Onuoha Warns Women Against Plastic Surgery & Buttocks Injections
US-based Nollywood actress Georgina Onuoha has warned ladies to ensure they run due diligence on any doctor that is to perform any cosmetic surgery on them.
The mother of two reminded everyone of how a certain former first lady died in Spain after a botched surgery.
The message reads:
Warning to all my sisters crazy about big butts. While you contemplate having that waist , breast and buttocks snatching. Be careful!
"There is nothing wrong in a woman's decision to enhance their beauty either post pregnancy or to correct some deficiencies. While you make these decisions consult with the best, weigh the side effects and the long term consequences. Any idiot can set up a surgery center , have you done your due diligence by checking if these folks are board certified? What their credentials are? If they have liability insurance Incase anything goes wrong?."

"Ignorance is no excuse.. If majority of you know the consequences associated plastic surgery let alone anyone done wrong, you will seek professionals help and consults before reaching such conclusion to go under the knife. The greatest killer post surgery is INFECTION let alone in Nigeria where we have zero guidelines and rules governing health care let alone plastic/cosmetic surgery. Are the equipments used on you well sterilized?."

"Beauty comes at a cost.. 10 years from now, I hope you don't regret being botched."

"Personal responsibility is important. An informed patient is an empowered patient. If you have to go enlarge you butts, go to board certified plastic surgeons. Don't follow trends you can not keep up with 10 years from now. Remember we lost a former First Lady due to complications from plastic surgery in Marbella Spain. While they do fat transplants, use silicone and raise your muscles to perform all these shenanigans! Remember side effects and Adverse Effects. I hope none of you face any sentinel events. Where are all my doctors in the house, please explain more to our people."