Crime News
Photos: Recently Widowed Woman Delivers Baby Girl, Buries Her Alive In Kaduna To Cover Up Adultery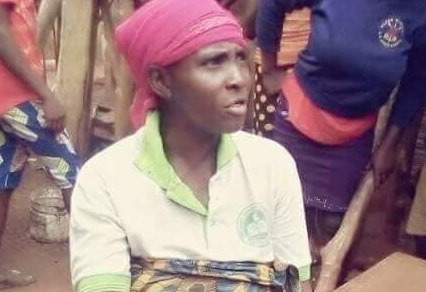 Recently Widowed Woman Delivers Baby Girl, Buries Her Alive In Kaduna To Cover Up Adultery
A woman who recently lost her husband delivered a baby girl in Kaduna state on Tuesday night and buried her alive same night as the baby is the product of her unholy romance with a married man.
According to a source who sent NG these photos this morning, she quickly buried her after birth in a bid to cover up her sinful act but sadly, her neighbour who heard the cry of the newborn baby visited her home on Wednesday morning to check up on her only to discover she was no longer with the child.
They soon raised an alarm which brought the entire village to a stand still.
After much persuasion, the woman confessed to how the sinful act that led to the pregnancy forced her to bury the baby alie.
She was forced to dig up the lifeless body of the infant from where she buried her about 9 hours later.
The evil woman is currently in police station.
Note: Although the source who sent us these pictures claimed that it happened in Kaduna state, a social media source said it happened in Uganda.
Hmmm, what a wicked world!!! This miracle is what some couples are dying to have. RIP Angel.