Young Woman Who Delivered 5 Kids In Awka Anambra Hospital Needs Help To Pay Bill
A 28-year-old woman, Mrs Chidinma Amaechi, has called on the government and well-meaning individuals to come to her aid and help offset her over N7.5m hospital bills after delivering a set of quintuplets in Awka, Anambra State.
The nursing mother, who was blessed with the miracle babies after nine years of childlessness, had completed her National Youth Service Corps (NYSC) program in July 2021 before tying the knot with her husband, Mr Tochukwu Ameachi, who is a petty trader based in Onitsha.
According to reports, the quintuplets, consisting of three boys and two girls, were delivered via Caesarian section at the Life International Hospital in Awka. However, they were immediately placed in the neonatal intensive care unit (NICU) of the hospital as they were born prematurely.
Mrs Chidinma's elder sister, Mrs Ebele Oranekwu, who spoke with journalists at the hospital, revealed that the bill for the incubators alone amounts to N250,000 per day. She added that the babies were expected to stay in the hospital for at least 30 days.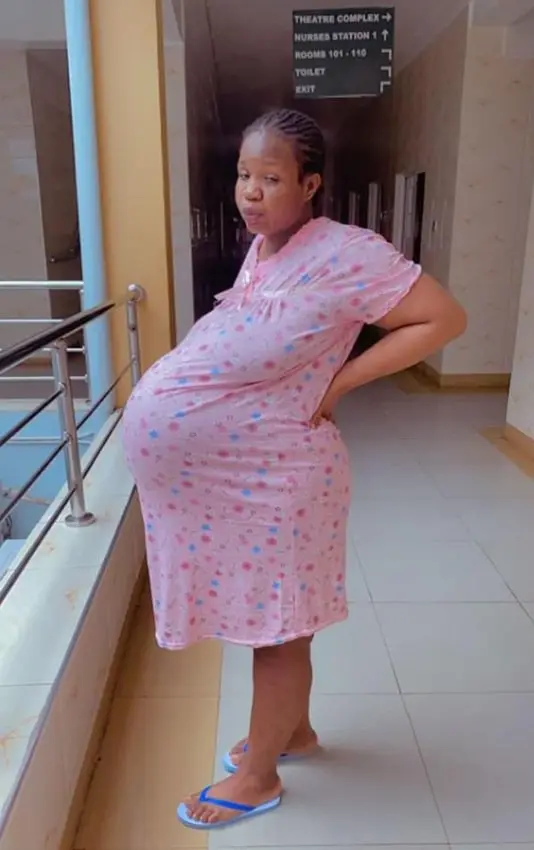 The cost of medical treatment can be quite overwhelming for most families in Nigeria, particularly for those with low-income levels. It is heartwarming to note that many kind-hearted Nigerians have been touched by Mrs Chidinma's plight and have come forward to offer their support.
The story of Mrs Chidinma and her quintuplets has touched the hearts of many Nigerians, and her case has highlighted the need for more support for families struggling to make ends meet. The government and well-meaning individuals are encouraged to come to the aid of Mrs Chidinma and her family, and also support other families in similar circumstances.
In the meantime, caregivers at the hospital have assured the public that the mother and her children are responding well to treatment, and everyone is hopeful that they will soon be discharged and reunited with their family. For those who wish to support Mrs Chidinma and her family, her bank account details have been made available as 3093053283, First Bank Plc.