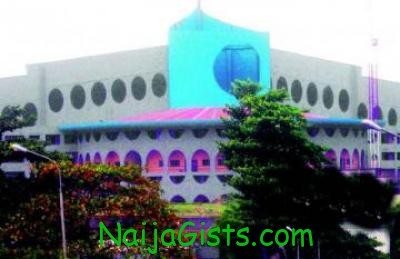 Dec 6, 2011 – World's Largest Temple Completed in Lagos State, Nigeria
A place of worship with a capacity to sit a 100,000 people at a time has been completed by the National Temple of The Apostolic Church Nigeria (TAC) at the international ground of the Church in Ketu, Lagos state, Nigeria.
The project which took well over twenty five years to completed has now been tagged as the biggest church in the world.
On Monday Dec 4, 2011 during the inauguration of the new temple, the president of the Christian Association of Nigeria (CAN), Ayo Oritstejafor who dedicated the Temple's second door, thanked God for the success of the project which was started by the pioneer Lagos, Western and Northern Areas (LAWNA) chairman, late Pastor Samuel Adegboyega, over 25 years ago.
The national president of TAC and the chairman of LAWNA, Gabriel Olutola who expressed his appreciation to God for helping them complete the landmark building, described the temple as "the house built with prayer,".
According to him, the building signifies the church's unification. Olutola also lauded the efforts of the building committee, the national executive council of TAC and all the church members, thanking them for their financial and spiritual support.