Hot Gists
Yoruba Actress Mosun Filani Delivers Baby Girl For Husband Kayode Oduoye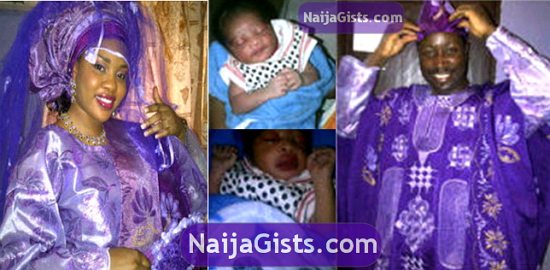 Nov 29, 2012 – Yoruba Actress Mosun Filani Delivers Baby Girl For Husband Kayode Oduoye
Beautiful Yoruba actress Mosun Filani aka Mosunmola who got married to husband Kayode Oduoye, the son of former governor Simeon Oduoye in Ibadan last year has delivered a bouncing baby girl. naijagists.com
Mosunmola Filani gave birth to her baby girl on Wednesday night.
According to sources, Mosun Filani is Kayode's third wife
Kayode Oduoye who just lavished a beautiful apartment in Ikeja on Mosun also bought her a car last year.
He is the Chief Executive Officer of Shalom Kay Productions.
Wishing the actress a happy birth.