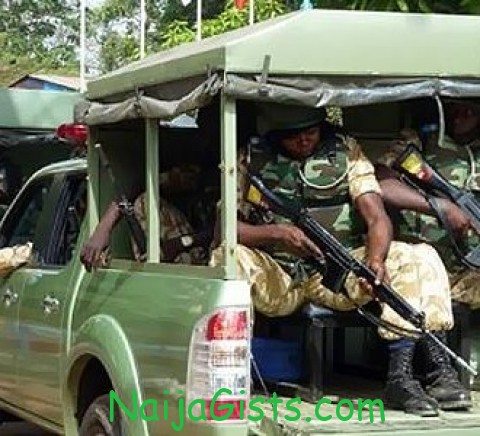 Sept 24, 2012 – 35 Boko Haram Members Killed By JTF, 6 Others Arrested
On Monday Sept 24, 2012, Nigerian soldiers confirmed they have killed 35 suspected Boko Haram militants in a raid on their hideouts in Damaturu, Yobe State. naijagists.com
"The Joint Task Force has succeeded in killing 35 Boko Haram terrorists in shootouts between Sunday evening through Monday," said Lieutenant Lazarus Eli, state's military spokesperson.
They also confirmed the arrest of 6 other members of the sect.
Before their arrest, a 24-hour curfew was imposed on Potiskum and Damaturu with military men going house to house in search of hidden weapons.
Several guns, explosive devices and over 100 rounds of ammunition, 32 arrows & swords were recovered among other items.
According to analysts, Boko Haram sect has succeeded in securing weapons from Niger.
Some of the weapons poured out of Libya following the civil war have been secured by the sect.
For latest news update on Boko Haram, visit https://naijagists.com/boko-haram-news-update-in-nigeria/