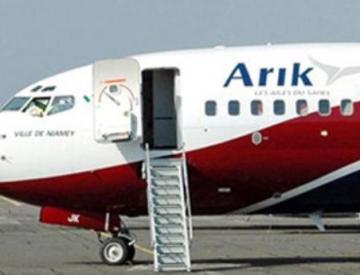 Are you looking to take Arik Air to Abuja.
There are several Arik Air's domestic flights that take off from different parts of Nigeria including Lagos to Abuja daily.
You can also take arik air from Abuja to London if you are traveling international.
So if you are traveling from Lagos to Abuja or from different part of Nigeria to Abuja, you can take Arik Air flight by booking on the official website of the airline at https://www.arikair.com/ng/Home.aspx or at any of their regional offices listed below
 Abuja Nnamdi Azikiwe International Airport Terminal
Abuja Domestic Airport Terminal
Akure Airport
Benin City Airport
Calabar Airport
Enugu Airport
Gombe Airport
Ilorin Airport
Jos Yakubu Gowon Airport
Kaduna Airport
Kano International Airport
Katsina Airport
Lagos Murtala Muhammed International Airport, MMIA
Lagos Murtala Muhammed Domestic Airport, GAT II
Maiduguri International Airport
Owerri Airport
Port-Harcourt International Airport
Port-Harcourt Garden City Airport
Sokoto Airport
Uyo Airport
Warri Airport
Yola Airport
Have a safe trip.
Note: We are not the official representative of Arik Air.
We're providing this information to help you in booking easier.