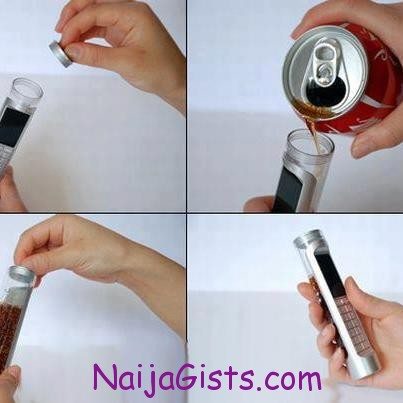 Sept 4, 2012 – Daizi Zheng Coke Phone: Nokia Cell Phone That Runs On Coca Cola
This very cool concept was brought to you by a designer named Daizi Zheng.
In a bid to source cheap alternative to lithium-ion battery, the Chinese developer has developed a new cell phone that runs on Coca Cola.
As it's now, in the next few years Bio-fuels will become a major power source.
Daizi Zheng coke phone can also use any other sugary solution.
Bio battery is an ecologically friendly energy generates electricity from carbohydrates (currently sugar) and utilizes enzymes as the catalyst.