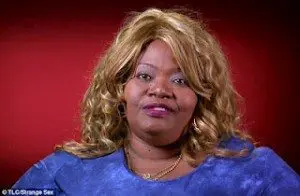 Annie Hawkins-Turner also known as Norma Stitz is a woman who currently holds the Guinness World Record For Largest Breasts In the world.
Annie Hawkins Turner, 53 hails from Georgia. She works as a fantasy model and claims to use bra size 102ZZZ.
She is a popular celebrity on Strange Sex show on TLC.
With such a gigantic natural asset she claims she has no problem with back or neck pain.