Genevieve Nnaji Profile, Net Worth, Family, Husband, Contact Phone Number & Siblings (2019 Update)
Genevieve Nnaji, is one of the most popular actress in Nigeria.
She is also a producer and director.
She was born on the 3rd day of May 1979, in Mbiase, Imo state, Nigeria (39 years old).
She grew up in Lagos and attended the Methodist Girls College.
After graduating from college, she got admitted to the Lagos state University, where she studied and graduated with a Bachelor of Arts degree in Creative Arts.
She started acting at a very young age. She was also an actress in a television opera called Ripples, while she was just 8 (eight) years old.
When she turned 19, she was introduces into the Nigerian Movie Industry (Nollywood), with a movie named "Most Wanted".
Since then, she continuously grew better and have acted numerous movies.
Some of her movies include:
Most Wanted (1998), Camouflage in 1999 (she starred this movie alongside Ramsey Nouah), Love Boat, another movie in 2001 which she started alongside Ramsey Nouah, Death Warrant, Valentino with Ramsey Nouah, Fire Dancer, Sharon Stone, Runs, Power of Love, Battle Line which she starred alongside Ramsey Nouah and Pete Edochie, Above Death (a movie which starred others like Pete Edochie, Zack Orji, Ramsey Nouah, and Kate Henshaw), Blood Sister (alongside Omotola Jalade-Ekeinde and Tony Umez), and many more.
Her most recent works can be seen in the 2014 television series "The truth with Olisa", Road to Yesterday, a 2015 movie which she starred alongside the likes of Majid Michael and Chris Erhuero.
This movie was also co-produced by Genevieve Nnaji, and was her first try, as a producer.
It tells a story about an estranged married couple who try to amend their broken marriage while on a road journey to the funeral of a relative.
The movie is packed with wonderful scenes and captivating moments you'd love to watch.
Her latest movie is Lionheart. This is a 2018 drama which was produced by Chinny Onwugbenu, and was written and Directed by the veteran actress Genevieve Nnaji, who also took a role as Adaeze in the movie. This movie also stars the likes of Pete Edochie, Nkem Owoh, Kanayo .O. Kanayo, and others.
This drama was acquired by Netflix, and is the first Nigerian produced movie acquired by Netflix.
This movie is truly making not just Nigeria, but Africa proud.
It was premiered at the International Film Festival in Toronto, Canada, and was nominated for the Grolsch People's Choice Awards.
Genevieve Nnaji Music Career
Surprised?
Well, back in 2004, Genevieve Nnaji signed a record deal with a Ghanaian music label called EKB Records.
After signing a contract with EKB, she released an album named "One Logologo Line". This album had a mixture of several music genres like hip-hop, R&B, and Urban music.
Some of her songs include; Missing You, Ma Bre Wo, Native Doctor, Genevieve, Bump it up, Thinking about you, and more.
Genevieve Nnaji Modelling Career
Genevieve Nnaji has modelled for several companies, and have featured in many commercial adverts like that of the Omo detergent.
She became the face of lux soap in Nigeria, and bagged an eye opening sponsorship deal.
She also has her own fabrics line "St Genevieve" which she gives all it's profits to the charity.
She also has other deals and endorsements.
Genevieve Nnaji Nominations and Awards
Being one of the best actress the country (Nigeria) ever had, it is a sure thing that Genevieve Nnaji has bagged numerous awards and nominations both home and abroad.
You will find below, some of her awards and nominations.
In 2001, Genevieve Nnaji won the City People Awards for Best Actress of the Year.
In 2005, she again won the African Movie Academy Awards for Best Actress in a Leading Role. After that, she got nominated for the Nigerian Entertainment Awards for Best Actress in 2009.
In 2010, she got nominated for the Best Actress film/short story in the Nigerian Entertainment Awards. Same year, she again won the Ghana Movie Awards for Best Actress-Africa collaboration.
The next year (2011), she won the Zulu African Film Academy Awards for Best Actress, won the Monaco Charity Film Festival Awards for Breakthrough Performance (Actress), and won the Nollywood award for Best kiss in a movie (with Majid Michael).
She also got nominated in the Nigeria Entertainment Awards for Best Actress film/short story.
In 2012, she won the Nigerian Movies Awards for Viewers choice (Female), got nominated for the Best Actress in a Leading Role, and also got nominated for the Golden Icons Academy Movie Awards for Best Actress-Viewers choice.
In 2013, she again bagged numerous awards and nominations.
She won the Nollywood and African Film Critics Awards for Best Actress in a Leading Role, got nominated for the African Magic Viewers choice Awards for the Best Actress Drama/Tv series, and got nominated for the Nigerian Entertainment Awards for Best Actress in a Leading Role.
Same year, she also won award of honour at the Face List Awards (USA).
In 2014, she won the Nigerian Entertainment Award for Best Actress in supporting Role, and also won the Eloy Awards for Best Brand Ambassador of the Year (Etisalat).
In 2016, she got nominated for the Nigerian Entertainment Awards for Lead Actress in a Film (Road to Yesterday).
This movie was produced by Genevieve Nnaji. It won the Best Movie West African Award with the Nigerian Entertainment Awards, and got nominated for Best Drama/Tv series.
In 2018, Lionheart, a movie she wrote and directed, got nominated at the Toronto International Film Festival for the Grolsch People's Choice Award.
You can see that she has a huge bundle of awards and nominations.
Genevieve Nnaji Parents and Siblings
The parents of Genevieve are Chief Theophilus Nnaji, and Mrs. Benedatte Nnaji.
Genevieve Nnaji Brother And Sister
She also has a brother and a sister both named Stephen Nnaji, and Ebuka Nnaji respectively.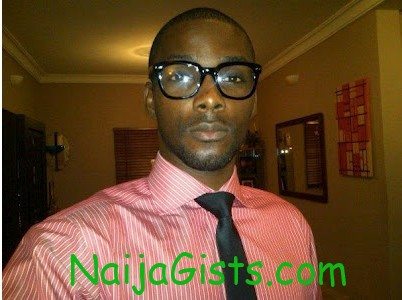 Genevieve Nnaji and her younger siblings.
They are both the younger siblings of Genevieve.
Genevieve Nnaji's Child
Genevieve has a daughter named Theodora Chimebuka Nnaji.
She has been trying her best to keep her away from the public so not much is known about her.
When Genevieve gave birth to this girl, she was just a teenager of about 17.
She explained in an interview, that she didn't realise she was pregnant till her mother found out.
They couldn't abort the pregnancy as their family was a catholic family, so they kept the child.
After birth, Genny's daughter (Chimebuka) grew up with her grandma.
Chimebuka attended the Federal Goverment College Akure, got admitted, and graduated from the Nnamdi Azikwe University.
She completed her youth service in 2013, and now has a make-up business named "NAJ Artistry".
It is said that she renders services to a lot of Celebrities, who are friends and collegues of her mum.
In 2016, Chimebuka got married to Prince Osi Chigozie Ikediwa.
The traditional ceremony took place at Mbaise Imo state, Nigeria, and was a ceremony to remember despite being on a low key. Famous Nigerian actor Ramsey Nouah was also present in the ceremony.
How old is Genevieve Nnaji's daughter?
Well, we do not know exactly, but calculating from when Genevieve was 17, she should be 22years old now.
Genevieve Nnaji Dating rumours.
There's been lots of rumours regarding the romantic life of Genevieve Nnaji over the years.
Here are some of the men rumour carried, that she dated over the years.
1. Ramsey Nouah:
There was once a rumour that Genevieve Nnaji dated her collegue Ramsey Nouah.
This rumour went wild all over but was denied by both of them.
Although Genevieve didn't publicly say anything about the rumour, Ramsey publicly said that he never had such feelings for her, and people only think that way, because they played their roles very well in the movies.
2. D'Banj:
During the periods of 2008, It was rumoured that Genevieve dated the Koko Master.
This was really aided by his music video "Fall in Love", which featured Genevieve.
Genevieve has never admitted to dating D'banj but people think otherwise.
It was even reportedly said that D'banj once said that he'd love to have someone like Genevieve as a wife, as she was a treasure, and any man who gets her would be a lucky one.
Aside from these, there have been other rumours regarding the dating life of Genevieve Nnaji.
There were rumours that she had also dated Patt Attah, a Nigerian actor, and Kunle Coker, who introduced her to the movie industry, but we do not know how true all these rumours are.
Is Genevieve Nnaji married?
To the open, she is not married.
However, there's been a huge controversy whether she is married or not.
There is a rumour that she reportedly had a secret wedding in Portugal, with an unknown person (Foreigner) in 2017.
It was said that the wedding was far away from the eyes of the media, and was completely secret.
We can recall that she once almost had a secret wedding with Ugochukwu Udezue, but it was cancelled.
When asked why she opted for a secret wedding, she said she had dated many men and wanted to avoid backslash and press attacks, so she opted for a secret wedding.
We do not know how true the rumour of her new secret wedding in Portugal is though.
Genevieve Facebook, Instagram & Twitter.
Genevieve is active on social media. You can see some of her social media accounts and pages below.
Facebook.
Genevieve Nnaji can be found on facebook, on her facebook page @Genevieveofficial (Genevieve Nnaji Official).
Her page currently has about 2.7 million likes.
Twitter.
You can follow Genevieve Nnaji on twitter @Genevievennaji1.
She currently has about 1.8million followers on twitter.
Instagram.
On Instagram, Genevieve can be found @genevievennaji.
She currently has about 4.8million followers, and is very active on this platform.
Genevieve Nnaji Assets
Genevieve has a mansion in Lekki, and another at Ikoyi, Lagos state, Nigeria.
She also recently purchased a mansion in Accra, Ghana. This mansion worths a whooping $4million dollars.
Being a classic actress, it's not a surprise that she rides classic cars.
She has a Mercedes Benz G-Wagon that worths about #30million Naira, a Range Rover Evoque that costs about #19million Naira, and some other classic cars.
Genevieve Nnaji net worth
With so much businesses, endorsement deals, and more, it is a sure thing that Genevieve worths a huge sum.
Calculating all her endorsement deals, businesses and more, Genevieve currently has a networth of about $9.2million dollars.
That is about #3.3billion Naira.