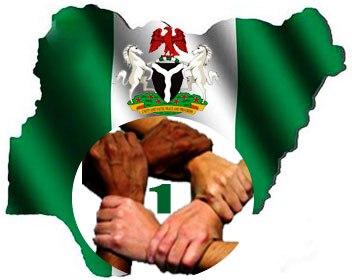 By Mckay Chukwu
Free speech is undoubtedly the most important pillar of democracy. This is so true given there's still huge debate to some of the limitations of the freedom of speech. People argue there shouldn't be limitations as nothing  compares to being able to express oneself without fear of retaliation and censorship.
I did a little research on why people are increasingly shying away from staying true to themselves, my findings point directly to the sheer will of many to suppress free speech.
You can't eat your cake and have it, it will surely come back to hunt you.
Let's even have those limitations stand, like; liable, slander, copyright infringement et al. You would agree with me that people would still want more, they want your mouth completely shut. People go about these days fishing for offences, they create one when there's none. It's almost like they take pride in being offended.
I can tolerate cases for character assassination, incitement, non-disclosure agreement but not when we are decidedly classifying all free speech as hate speech. Hate speech these days constitutes basically ideas and opinions people find in conflict with their own beliefs. But free speech can never be hate speech, excuse me sir, it's an infringement on my fundermental right as a human being.
In the Nigerian public space these days some powerful and influential individuals have hijacked the principle and now set standards to what should be said and otherwise.
These standards are set to stroke their massive egos. Whatever you say is a shade to someone else, no one cares whether that's the truth, the baby must not cry.
Nowadays, you are certain to do no wrong in Naija as long you have celebrity friends or journalists on your payroll. But whatever happens to just stopping at your job of defending your mates and paymasters. Why have they resorted to shutting people up and raining abuses on people they disagree with.
Odion Ighalo, a player who's lucky to be wearing the green and white Jersey ahead of millions of eligible Nigerians missed a sitter that could have taken his country to the next stage of the world cup and he can't not be criticized according to our "P" setters. I hate the selective bashing of our lazy youths these days.
Celebrities were quick to take to instagram in a coordinated move to silence any varying views. Even on radio stations in the morning after in Lagos, OAPs, culminating to the unbelievable rants of Gbemi of beat FM during her vent Wednesday drive time show. She said she was venting on those who were bashing Ighalo for missing a sitter, I understand some of them went a tad far with the wife bashing and stuff but you can defend Ighalo (If that's your job) without necessarily shutting people's freedom to expression.
The hypocrisy is alarming! I remember when it was HushPupi Vs some Nigerian Musician, they all chose sides, there's was a coordinated bashing of HushPupi but a mate of their later towed same line as HushPupi and they all did the usual, defend. I'm not HushPupi's fan at all but he had the his opinions, you have right to yours including defending the indefensible but DO NOT bully anyone to dumbness because your mate would be offended.
I understand how difficult it is to choose sides against your mate, everyone is guilty of pitching tent with their mates including me. When your mate is on the wrong side, it's best you stay mute or if you going to align with with them as per "gang gang" please show respect to other's right to freedom of speech.
Funny thing is, it will always come back to hunt you. Daddy freeze was asked by a follower why he hasn't criticized Tonto Dikeh for "writing in tounges" his response was "Tonto is not Nigeria's problem" smart way to dodge that bullet by Freeze as Tonto is his friend. I have lot of respect for the Cool FM OAP I'm just highlighting the fact that if you keep harassing people for criticizing your mates you think need protection one day you will be thrown into shame for upholding what you had in the past jettisoned.
All these self righteous Nigerians should stop sitting standards for everyone else. The fact that you are famous doesn't mean your opinions automatically matter, they only matter because you are famous.