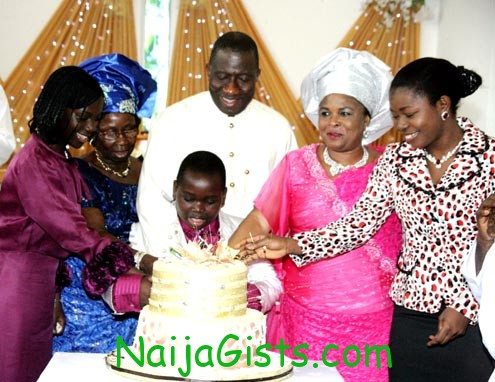 August 8, 2012 – Is Dame Patience The Mother Of President Jonathan's Children?
Question: Please tell me is Dame Patience the mother of President Jonathan's children?
Answer: This is one of a kind question.
According to sources close to Mr President, First Lady Dame Patience Jonathan is not the mother of President Goodluck Jonathan's children.
Dame Patience has never given birth however she has been of great help to him and has contributed to his presidential success.
---
Have a question? We've got the answer. Send your questions to asknaijagists@gmail.com, your answer will be provided at https://naijagists.com/questions-and-answers/.