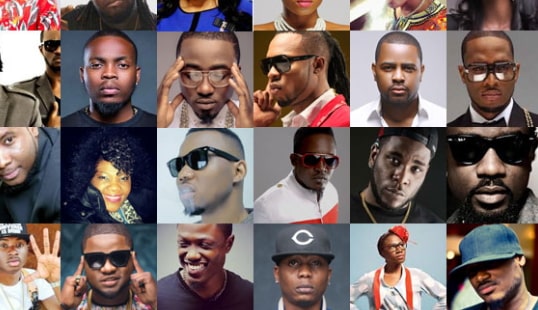 Top 10 Nigerian Entertainers With Strong Educational Background..Meet Actors, Musicians & Comedians With Master's Degree
Nigerian Actors, Musicians Who Are University Graduates: Top 10 Celebrities With Bachelor's & Master's Degree
To the oblivion of many, a good number Nigerian entertainers are highly educated. In fact, many of them have degrees (B.Sc. and M.Sc.) in fields of studies that are completely unrelated to Theatre Art, Dramatic Art, or Music, yet they are doing equally well or even better than some of their counterparts with artistic background.
This article outlines ten of the top Nollywood actors/actresses, musicians and comedians who have relatively strong educational background.
Naeto C Bags Master's Degree In Energy Economics At University Of Oxford
The Nigerian rapper, whose real name is Naetochukwu Chikwe, is one of the most prominent Nigerian entertainers with solid educational background. His classic slogan – The only MC with an M.Sc., is no fluke; he actually has a master's degree.
Born outside the shores of Nigeria, Naeto C acquired most of his advanced (tertiary) education in the US. The rapper attended the prestigious George Washington University, where he studied Biology and duly obtained his bachelor's degree.
In 2010, at the peak of Naeto C's music career, he was able to make out time to pursue his master's degree. He enrolled at the University of Dundee, Dundee in Scotland, where he obtained his M.Sc. in Energy Studies. Shortly after obtaining his M.Sc., in 2013, the rapper enrolled for his second master's degree (in Energy Economics) at the University of Oxford, United Kingdoms.
Femi Adebayo Graduates With Bachelor's Degree In Law
Popular Yoruba movie act, Femi Adebayo, is to the oblivion of many, a highly educated individual. Although, he portrays "razzness" in most of his movies, he is a far cry from what he portrays.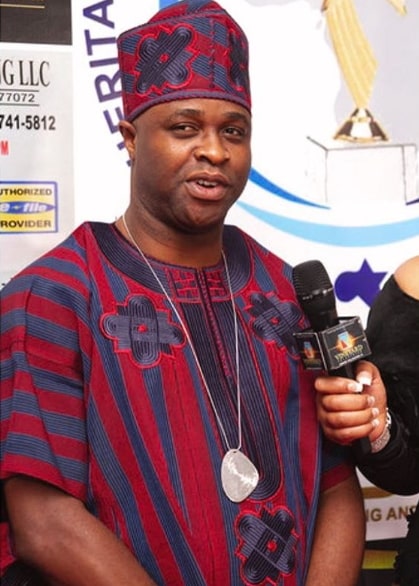 The actor, whose father is veteran actor – Adebayo Salami (Oga Bello), is a graduate of one of the most prominent educational institutions in Nigeria. He obtained a bachelor's degree in Law (LLB) from the university, and later enrolled for a master's degree in the same institution. Currently, the actor is undertaking his "Doctor of Philosophy" (Ph.D) programme at the University of Ilorin.
Dr. Sid Graduates With Dental Surgery & Obtained MBBS At UI
Mavin Records star act, Dr. Sid, is one the top Nigerian entertainers who have taken significant career transition in their life. The singer spent a whopping seven years (cumulative) in school, to obtain a degree in Medicine. However, he has chosen to tow a much different path.
Dr.Sid, originally named Sidney Esiri, is a trained and certified Surgeon. He attended the prestigious University of Ibadan, where he studied Dental Surgery and obtained his MBBS. However, after up to a decade in medical school, he decided to take a career turn and opted for a completely unrelated profession; as a musician. Dr Sid's career transition from the medical line to entertainment remains one of the most daring in the Nigerian entertainment scene.
Richard Mofe Damijo
Veteran actor, Richard Mofe-Damijo, has two bachelors. His first degree is a B.A in Theatre Arts, which he obtained from the University of Benin in Edo state. Shortly after his graduation from UniBen, the veteran actor decided to make good use of his degree, and consequently pursued a career in the Nollywood.
In 1997, when RMD was 36, he enrolled at the University of Lagos to study Law. After five and half years in school, in 2004, RMD obtained his LLB.
RMD's illustrious acting career and his formidable educational background have, without doubt, earned him significant recognition, both at the state and federal level. He was, some years ago, appointed the Commissioner for Culture and Tourism in his home state of Delta.
Hafiz Oyetoro Saka Obtains Bachelor's & Master's Degree In Theatre Art At OAU
Afeez Oyetoro, popularly called Saka, is a famous Nollywood comic act. While he is relatively more prominent in the Yoruba movie scene, he his equally well known in the English-speaking Nollywood scene.
Saka attended Obafemi Awolowo University, Ife in Osun State, where he obtained his bachelor's degree and master's degree in Theatre Art. Also, he is currently enrolled at the University of Ibadan, where he is undertaking his Ph.D programme. It was gathered that, the famous comic actor currently lectures, albeit on a part-time basis, at one of the leading public universities in Nigeria.
Funke Akindele Graduates From University Of Lagos
Nollywood star actress, Funke Akindele, makes our list of top Nigerian entertainers with formidable educational background. The star actress, with respect to her movie roles, could easily pass for an illiterate. However, reverse is actually the case; Funke Akindele is a well-learned individual who spent a cumulation of seven to eight years in school (tertiary institutions).
The star actress, who is fondly called Jenifa, attended Moshood Abiola Polytechnic in Abeokuta, Ogun State, where she obtained an Ordinary National Diploma (OND) in Mass Communication. Later on, she enrolled at the University of Lagos, where she duly obtained a bachelor's degree in Law (LLB).
Tonto Dikeh Graduates With Bacherlor Of Engineering
Surprised? Well, don't be! The famous actress, unlike what she portrays on the screen, is one of the most educated personalities in the Nigerian entertainment industry. In fact, professionally, she has no formal training (education) in art, as she was a science student right from her secondary school days.
Tontolet, as the star actress is fondly called, is an alumnus of her home state's university, Rivers States University of Science and Technology, where she studied and obtained a Bachelor of Engineering (B.Eng) in Petroleum Engineering.
Shaydee
Former E.M.E Record's ace music act, Shaydee, is one of the few Nigerian artistes with relatively strong educational background. In fact, at the peak of his career, he was striving to create a balance between his music schedule and his engineering classes.
The Won Gbo Mi crooner, whose real name is Folarin Shadrach, is an alumnus of University of Ilorin, Kwara State, where he obtained a B.Eng in Electrical and Electronic Engineering.
Although, the 31-year old artiste has opted for a career in showbiz at the expense of a more challenging career in engineering, he is not likely to have any regret. The Nigerian entertainment scene has earned him fame and riches, which anyone would surely be proud of.
Desmond Elliot Graduates From LASU With BSC Economics
Desmond Elliot, who is probably the most revered Nollywood actor today, also makes our list. The famous actor attended LASU – Lagos State University, where he studied Economics. He duly obtained his B.Sc. and graduated from the University in 2003.
Desmond Elliot has enjoyed considerable success across board; both as an actor and as a politician. His election into the Lagos State House of Assembly in 2015 and his subsequent success at the House is partly due to his standard educational background.
The actor/lawmaker is currently campaigning for his re-election into Lagos State House of Assembly, and his educational background (as a certified Economist) would surely be one of his campaign points.
Chinko Ekun
Former YBNL Nation's act, Chinko Ekun, is a fresh graduate of Obafemi Awolowo University (OAU), Ife in Osun State. The rapper, who is known for his slogan-filled Yoruba/Chinese punchlines, studied Law at the university and he is currently undertaking his youth service scheme (NYSC) in Lagos State.
The rapper, whose real name is Emmanuel Oladipo Olamide, was still in school during his time with YBNL Nation. In fact, he was practically shuttling between Lagos and Ife (Osun State), in order to maintain a balance between his busy music schedule and his stringent Law classes. This is highly commendable, in the face of the likes of Wizkid, 9ice, Lil Kesh and others, who dropped out of school to focus on music.
Today, Chinko Ekun is doing fairly good in the industry and he has successfully completed his Law programme at the university.
Notable Mentions
Ali Baba – B.A in Philosophy & Religious Studies (from Ambrose Alli University, Ekpoma, Edo State).
Basketmouth – B.Sc. in Sociology & Anthropology (from University of Benin, Edo State).
Ali Nuhu – B.A in Geography (from University of Jos, Plateau State).
Ini Edo – B.A in English (from University of Calabar).
Bovi – B.A in Theatre Art (from DELSU, Abraka, Delta State).
Davido – B.A in Music (from Babcock University, Ogun State).