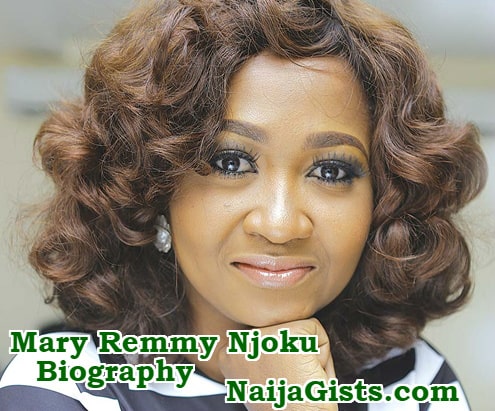 Mary Remmy Njoku Biography & Net Worth: Contact Phone Number, Husband, Parents, Awards, Nominations
Mary Remmy Njoku Biography
Mary Remmy Njoku is a Nigerian filmmaker and actress who was born in Amuwo Odofin, Lagos state, Nigeria, in the year 1985.
Which State Is Mary Remmy Njoku From
She is originally from Nsukka, Enugu state, Nigeria.
Mary started out in the movie industry way back in 2003, and has been active in the industry till date.
Her most recent works can be seen in the movie "Thy Will Be Done", a 2015 drama which she co-produced with Obi Emelonye.
This drama tells a story of a Pastor (Played by Ramsey Noah) who is happily married and has a huge church in Lagos state, Nigeria.
Soon, things take a sudden turn as his first wife whom he buried close to a decade ago returns, and his world is torn apart.
He finds out she wasn't dead, and they buried the wrong body, and has to make a choice between his first wife (Mary Njoku), and his second wife (Mercy Johnson).
His second wife tries hard to fight for her husband but finds out it is way harder than she thought.
This drama is packed with suspense and it possesses a very good storyline.
It was a huge success in the Nigerian movie industry (Nollywood), and showcases her good production skills too.
Aside from that, she also produced the Nigerian TV series "Husbands of Lagos", which came out towards the end part of 2015.
The drama series had three seasons which were aired in 2015, 2016, and 2017 respectively.
The story line of this drama talks about a few unique characters living in Lagos state, Nigeria.
Wale, a playboy who always gets into trouble for his womanizing mishaps, Tosan, a married man who has tried so many businesses with none being fruitful, and depends on his wife (Aisha) who happens to be older than he is, for money. Livinus, another married man and father who runs an appliance shop and is doing fine. He cares so much for his family, but believes he is in full control thereby treating his wife like an asset.
Akinlola, a newly wedded husband who comes from a wealthy home, has a good status socially, and has just inherited his late father's business. Both he and his wife lives with his mom.
Joseph, a divorced man living in Lagos and a business associate of Akinlolu.
Mrs. Tade Williams, the mother of Akinlolu, and Annie (Mary Remmy Njoku) the pregnant wife of Akinlolu. A mischievous lady who always talks about the fraustrations of being with her mother-in-law, with her best friend named Isioma.
This drama is packed with even a lot more wonderful characters you would love.
Other recent works by Mary are "Royal Fathers", Ihite Kingdom, and more.
She fully came into limelight when she played a role in the well-known Nigerian movie "Blackberry Babes", and her talent, creativity and skill has continuosly pushed her forward in the industry since then.
Blackberry Babes is a Nigerian movie about some girls that live and die for the latest blackberry smartphones, and are willing to go to extra lengths to get these smartphones.
Whenever a new model of the blackberry smartphone is out, the girls run helter skelter to get one.
Taking pictures here and there, chatting on BBM in class while lectures are going on, frauding rich guys with the help of a cybersecurity expert (role played by Late Muna Ibiekwe), doing all sorts of bad stuffs, and lots more.
This movie became very popular in Nigeria immediately after its release.
Some stars in the play were Oge Okoye, Tonto Dikeh, Annie Macaulay (Now Annie Idibia), Muna Ibiekwe, Mary Njoku, and others.
Currently, Mary Njoku is the CEO of Rok studios, a studio that specializes in the production of movies.
Rok studios was created in August 2013.
It currently has up to twelve television series apart from the movies being showed.
Festac Town, Raging Passion, Hazeezat, and more, are all part of the Rok productions by Mary Njoku.
She attended the "Amuwo Odofin High School" and Navy town secondary school all in Lagos where she was born.
She possesses a diploma certificate in computer science.
In 2010, she got admitted to LASU (Lagos state University) to study for a BA in English Language.
If you are wondering how she became so good in movie production, she attended, the "London Film Academy" and enrolled in a course for movie production.
Due to her small stature during her early stages, she said she got rejected for some roles in the industry.
When she got tested, the producers and directors always praised her for her excellent performance, but still rejected her because she was too small for the character.
Mary admitted, that it was a huge challenge for her, but she is very happy she has grown up today.
Her parents (especially her mother) have always been supportive in all she does.
They allowed her to follow her passion and today, she has made them proud.
Mary, despite being in the limelight, says she is a shy person. She even went further to say that people get shocked when she says that.
They believe that as an actress, she ought not possess even a little shyness in her.
She says despite being an actress who travels and attends all sorts of events, she prefers staying quiet at home in reality.
Since she founded Rok Studios, which is also available on Dstv (Rok TV), it has continuously grown popular, and even more popular.
Today, we even have Rok 2, and Rok 3.
Her zeal for acting started way back in her childhood days, and she began on-stage acting while in secondary school.
Mary Remmy Njoku Husband And Children
Mary Njoku who is the sixth child in a family of eight is married to the Nigerian British-Born enterprenuer and film magnate, Jason Njoku.
Jason Njoku is currently aged 38, and was born in London, United Kingdom.
It is said that the irokotv success came after about eleven attempts at starting other businesses.
He studied in the University of Manchester, United Kingdom, after completing his A levels.
He studied Chemistry and graduated with a second class upper (2:1) in 2004.
After graduating, he setup a publication "Brash Magazine", which ran for upto two annums before closing down.
After that, he also had a couple of failed businesses like a T-shirt enterprise, Web Design firm, and lots more.
Like some enterpreneurs, he had a pretty unimpressive start but kept pushing and today, he is successful.
Jason and Mary got married in Lagos in 2012, and the ceremony was one to remeber as both family, friends, and collegues where in attendance.
Currently, Mr & Mrs Jason Njoku have 3 kids.
Their first child is a boy named "Obinna". He was born in July 2013.
Their second child is a girl named "Annabelle". She was born in August 2015, and their youngest child is another girl named "Nnenna".
She was born in August 2017.
Though we do not know what goes on behind their doors, we surely know that they have been living happily together and have been far from controversies.
Despite her success in the industry, she has also had trying times in Life as well.
How Mary Remmy Njoku Lost Her Sister Eucharia Remmy
Mary Remmy Njoku lost her younger sister who was named Eucharia Remmy.
Eucharia was a graduate of the University of Nigeria Nsukka, who died in a Boko Haram conflict while serving in the NYSC in Damaturu, Yobe State, Nigeria.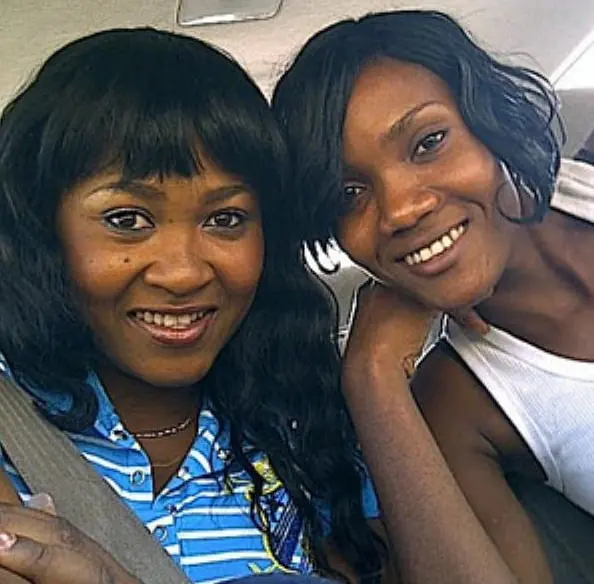 She was a victim of a heavy bomb blast which claimed over 160 lives.
Like her sister, Eucharia was also in the movie industry, and also featured in the movie "Blackberry Babes", alongside her sister Mary. It was indeed a very sad period for both she and her family members.
Mary Remmy Njoku Instagram
Like other celebrities, Mary is also active on social media platforms like facebook Instagram and the rest.
Mary is very active on instagram (@maryremmynjoku).
She currently has about 645k (645,000) followers on instagram, and her followers keep growing daily.
Mary Remmy Njoku Nominations and Awards
Being an actress with so much talent to offer, it is normal that she gets nominated for prestigous awards.
Mary Njoku has in her archive, some top class nominations and awards.
In 2016, Mary Remmy Njoku was nominated in The Future Awards Africa and EbonyLife for Best Screen Producer awards. Other nominees for this award were Usman Ahmad Kabara, and Adeola Osunkojo.
In 2017, she was again nominated for The Future Awards  Africa for the Young Person of the Year award. Her contenders for this award were Wizkid, Amaka Osakwe, and Iyin Aboyeji.
This award was won by Wizkid.
Again in 2018, she was nominated for the City People Movie Award for Best Producer of the Year.
She didn't win this award, but she won the special recognition award for the City People Movie awards.
She has been very active in the industry and is well recognized both locally and internationally.
Mary Njoku Net Worth 2019
With so much doing from being the CEO of Rok studios, being an actress, and being a movie producer, it is normal to ask how much Mary Njoku is worth.
Mary Njoku is currently estimated to have a networth of about $1.2million (one million two hundred thousand dollars).