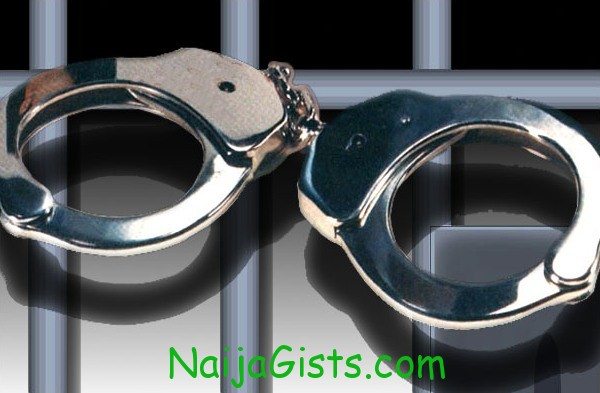 August 27, 2012 – Man Charged For Assaulting His Father
Yusuf Ogbe, a 20 year old man has been arraigned before an Ikorodu Magistrate's Court for unlawfully assaulting his father, Isiaka Ogbe. He allegedly battered his father on 20 August, 2012. According to the police, the incident happened at 29, Olubi Street, Ikorodu, Lagos State, Southwest Nigeria. naijagists.com
The timely intervention of their neighbours save Isiaka from being killed. But Yusuf denied the charge and said, "He slapped me. About 20 people gathered to beat me up because they thought I was beating him. I was not beating him." When the court asked Yusuf's father to narrate his ordeal, Pa Ogbe said his son had beaten him up several times. He said the last one that led to his arrest almost cost him his life. He said:
"He came back home at about 11.30 p.m. and I did not know where he was coming from. He asked me for food. I said there was none and asked him where he expected me to get the food at that odd hour and that was it.
"Yusuf jumped at me, grabbed me by the neck and assaulted me. I started shouting for help. But for the timely intervention of our neighbours, maybe I would have been dead by now." The trial magistrate, Mr. A. A. Adesanya admitted him to bail in the sum of N100,000 with two sureties each in like sum. Adesanya also ordered that one of the sureties must be Yusuf's relation who would vouch for him that he will not repeat such act again.