Top 10 Nigeria Best & Fast Loan Apps: New Online Loan Apps & Lender Websites In Nigeria
Everybody wants access to quick loans that can be used to solve immediate financial problems or invest in that small business as a small business owner.
There are many reasons why people need loans and the right platform to grant them such loans is what is very important.
It has been made quite easy for your convenience to get the loan you need by downloading the loan app and following the necessary procedures.
Loans applied for, once approved would be sent directly to your bank account in less than 24 hours.
This article will let you know the best loan apps to download that will satisfy your nagging financial problems.
TOP 10 BEST LOAN APPS IN NIGERIA
1.Palmcredit: This app grants instant loans . Credit limit :#100,000
Loan on this app is approved instantly. Interest rate:7%
No paperwork and collateral is required. Bonus is awarded when you refer a friend.
24/7 online service to help with any of your demands.
For more information visit www.facebook.com/Palmcredit or simply download the app from the Google play store.
2.Paylater: This app provides short-term loans for urgent needs. It is fast, secure and reliable and works 24/7.
It is currently available in Nigeria and Ghana. Credit limit :#1, 000,000
Interest rate :2% monthly on the first loan. Loan duration :60days to 6months. Loans granted within minutes.
It requires no documents or collateral.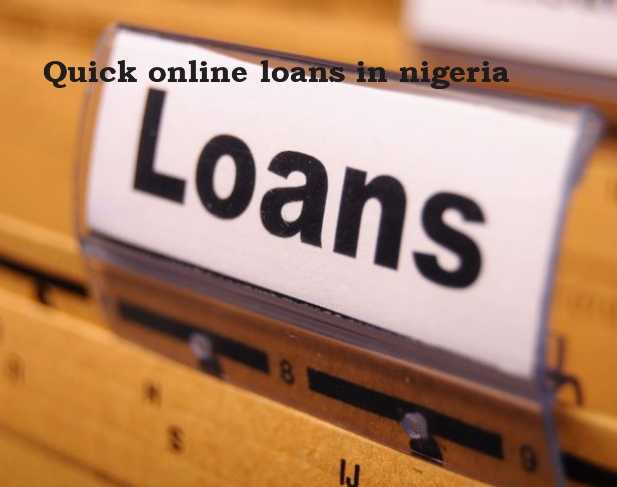 You can earn a interest of 15.5% by investing in their investment plan.
Requirements :a Android device, data connection and a valid bank account.
Loan application on this app is open to students, salary earners or self employed people.
No hidden charges or late fees.
Rewards are given if loans are repaid on time, transactions are executed or friends are referred. Rewards are in the form of larger loans, lower interest rates and free cash.
Download the app to enjoy this service or you can visit their website www.paylater.ng for more information.
3.FairMoney: This app makes it easy for you to access loan via your mobile device anytime, anywhere for all your needs.
Once loan has been applied for and approved, loan is sent directly to your bank account via the fair money loan app.
It is fast, secure and reliable.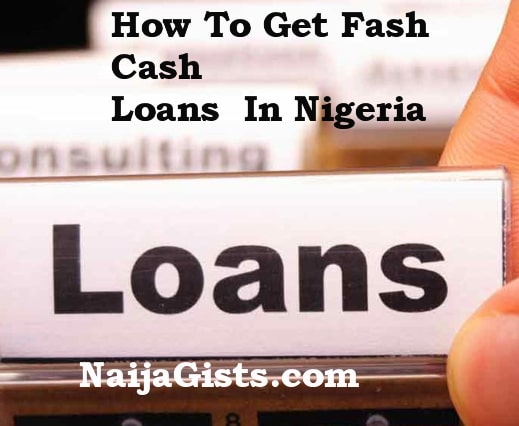 Reward is given when loan is paid back on time.
It uses your smartphone data including your SMS history to verify your identity. Credit limit :#100, 000
Interest rates:5% to 28% Loan duration :4 to 24 weeks
Try this app today and you will not regret it.
4.Branch: This online loan application is open to four different countries which includes Nigeria , Tanzania, Kenya and Mexico.
This app can be easily accessed and it grants you loan of up to #150,000.
The loan duration is 4 to 64 weeks.
Interest rates:14% to 28%.
No documents, collateral or paperwork is required .
Loans applied for are directly deposited in your bank account after approval.
Website: branch.com.ng or simply download the app.
5. QuickCheck: This online loan platform lives up to its name because it grants youloan at a fast rate and without collateral.
No more mental hassle on how to solve that unexpected cash problems because Quickcheck is here to rescue you from those financial bills busting at the seams.
Online service: 24hrs availability.
Airtime can also be purchased for yourself and loved ones on this platform.
It is secure, fast, and easy to use.
You can borrow up to 30,000 naira with no hidden charges.
Interest can be paid for the number of days you take the loan at 1% daily.
For more information you can check out their website : www.quickcheck.ng
6.Aella Credit:This is yet another wonderful loan app that grants instant loans.
Requirements:Your name, employer ID number.
Loans applied for are quickly sent to your bank account in less than 2 minutes.
Email:support@aellacredit.com for more information or download the app.
7.Sokoloan: It provides short-term loans in Nigeria to help cover unexpected expenses or urgent cash needs.
No collateral is required. Download the app to know more.
8.Snapcredit: it demands employer registration and bank details.
It also provides instant loans.
Loan duration :1 to 12 months
9.Creditville: It is another loan app that requires simple steps before the loan you want is granted to you.
You just have to fill in the application form, submit the loan amount you need and wait for approval in which you would be contacted by one their agent and once everything is settled, your loan would be paid directly to your bank account within 36 hours.
Interest rates:5% to 8%
Loan duration :12 months
Repayment of loans:direct debit, online payment or funds transfer.
10.Fint:This app provides short-term or long-term loans.
Short-term credit limit:#3000 with a repayment period of one to six months.
Long-term credit limit:#3000 to #10, 000 with a repayment time of one to six years.
Requirements: Your official names, email address, phone number to determine your creditworthiness and verify your identity in other to you the fastest loan.
They charge for late repayment of loans.
These loan apps mentioned above have their own requirements for granting loans and some people might meet up to their requirements while others might not.
Don't be disappointed if you are not granted a loan, just make sure you meet up to what they require and the rest is easy.
Loans can be of great help when you are financially handicapped because it is like a shower of rain on a very hot sunny day.
No more gridlock in getting a loan because of the availability of quick loans without collateral which is what every small business owner wants .
This quick loans initiative has been able to eliminate the cumbersome procedures of getting loans from other financial institutions /microfinance banks.
It is necessary to have the necessary requirements before applying for a loan so as to avoid been declined.
There are benefits from this quick loans platforms because they give reward to those who repay their loan on time and to those who are able to refer a friend.
Some of these online loan platforms give more loans as a reward for repaying the previous loans on time.
For every loan given there is interest to be paid some of this online Loans platforms interest rates are low while others might be a little bit on the high side and that is how they sort of benefit from leading you money.
So be prudent on how you apply for a loan and besides most of these online loan providers don't offer more than a #100, 000 while others offer up to #1, 000,000.
It is advisable to go for lesser loans so that you can be able to repay on time in other to grant you access to more loans.
The duration of time given for the repayment of loans differs.
If it is a small loan it might be two weeks to a month but if it is big then it might be six months to a year.
To apply for a loan, you must surely fill a form which would be ready in the app at the beginning with details requirements like your name, some basic information in order to be able to identify you, your valid bank statement and some might ask for your employment ID.
Once that has been successfully filled, you would wait for some kind of confirmation directly from the app or a call from one of their agents to make sure information given is true and if that is well out of the way, then the loan requested for would be paid directly to your bank account within a short time.
If you are a salary earner, then loan would be collected from your account monthly but if you are self employed then you would have to pay them through direct transfer or other means available.
The hardship in the country is spreading like wild fire and lots of people are affected even entrepreneurs so the only savior in such dark times is a loan to shed a little light to that dark tunnel.
The types of loans are short-term, medium term and long-term loans.
The short-term loan is what these online loan providers basically offer and this is good to meet urgent financial problems.
I have truly run out of words to further do justice to this issue on loans and i know there is nothing else to know other than what has been aforementioned in this article.
I hope this article has been able to answer some of your questions if not all about the loan apps that is best for you in order to get that loan.
Just keep one thing in mind though that don't apply for a loan if it won't give you a rest of mind because you don't have a way of repaying back the loan.
Just go for loans that will be easy for you to repay and you will not have to stress your mind thinking on how to get money to repay your loan.