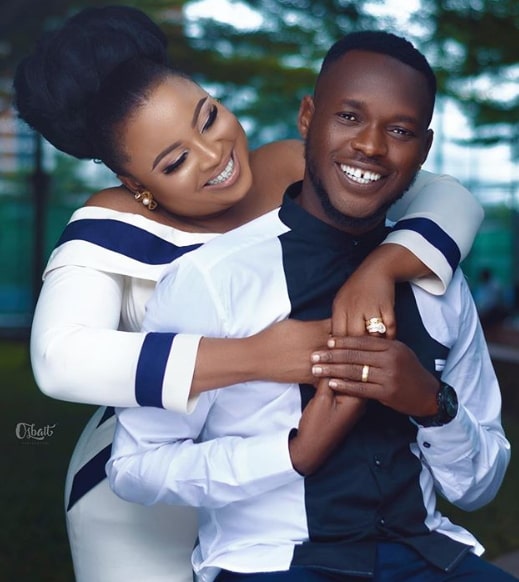 The cute Nollywood couple who got married few days ago have set an example for others to follow.
According to her biography, Abimbola Ogunnowo was born on August 9, 1979 in Lagos state Nigeria.
Her husband on the other hand, Mr Okiki Afolayan is said to be 36 years old.
So in essence the actress took a couple of years from her husband.
Since age is just a number, the couple should have no problem getting along.
For latest news on Abimbola and other Nollywood actors, visit Nollywood News section