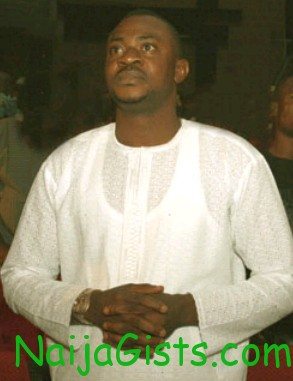 Biography updated Jan 13, 2013 – Odunlade Adekola Biography, Life History, Profile & Movies
Odunlade Adekola is the one of the most popular Yoruba Actor in Nigeria.
Odunlade Adekola Biography is brought to you by NaijaGists.com
After surfacing in the Nigerian Yoruba movie industry some years ago, Odunlade Adekola has since become a household name, as the tall, handsome actor has won the hearts of many Yoruba movie watchers both in Nigeria and beyond.
How much do you know about this lovely guy? Sit back and read on, as you'll get to read many details about him in this article.
Odunlade Adekola Biography
Odunlade Adekola Date Of Birth: He was born on December 31st, 1976 in Abeokuta, Ogun State, Nigeria. He attended the Saint John RCM primary school, and later Saint Peter's college, both in Abeokuta. After being into acting for some years, Odunlade Adekola is currently running an undergraduate in one of the universities in Nigeria. He has not disclosed which university this is due what he called "personal reasons".
Odunlade Adekola started acting at a very early age. According to him, whenever any anniversary was to hold in his church (the Christ Apostolic Church, Lafenwa, Abeokuta), he and a friend, whose name he gave as "Tunde", would request to play jesters, and this request was always granted. He would then write a "script" for a comedy play involving just two characters (him and his friend). That was how it all started for this professional actor, director and producer.
After being motivated by the likes of Taiwo Hassan, Adebayo Salami, Lere Paimo, and other genius Yoruba actors in Nollywood, he entered the professional scene around 2005. However, he never started becoming increasing popular until 2007. He received training and additional motivation from Isola Durojaye (Alasari), now late, who believed in his potential and assisted him in bringing out the best in him.
Odunlade Adekola Movies
Despite having not spent up to 10 years in the limelight, Odunlade Adekola has featured in almost 70 Yoruba movies. In a recent interview, he admitted that the film Asiri gomina wa, in which he played the role of a state governor, was the most challenging assignment of his career, as criticisms and doubts flew about over his ability to play the role successfully. However, he was able to play the role perfectly, and according to him, he believes that his role in that film opened up the door of many greater opportunities for him.
Odunlade Adekola has written and produced about six movies. These are
Farapamo
Emi nire kan
Baba super
Ila owo
Eje fun eje
Fayebora.
He's presently working on another movie, the title of which he's not disclosed.
Odunlade Adekola's Family and private life
One of the most asked questions about Odunlade Adekola is "Is Odunlade Adekola married?" Well, for your information, the tall, handsome actor is legally married to Ruth with two sons.
Recently, in an interview granted by Taiwo Aromokun, a Yoruba Nollywood actress and Odunlade Adekola's trainee, she admitted that there existed a relationship between her and the actor. However, the duo had to part ways as he was not willing to take a second wife, and of course, she had to carry on with her life. The breakup notwithstanding, the duo is still on very good terms. For latest news on Odunlade Adekola and other Nigerian movie stars, visit https://naijagists.com/nollywoodgossip
Follow us on Facebook at https://www.facebook.com/naijagists and on Twitter at https://www.twitter.com/naijagists
---
Article Copyright NaijaGists.com. Copyscape protected DO NOT COPY