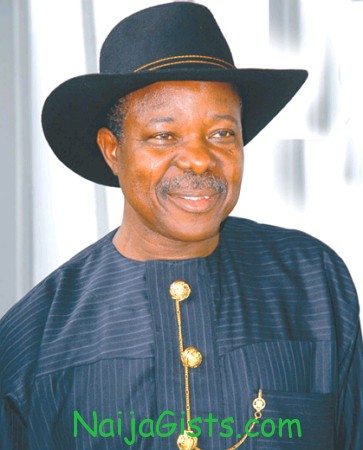 Nov 6, 2012 – King Sunny Ade Biography, Profile, Music & Life History
According to King Sunny Ade biography, the famous Yoruba musician was born on September 22, 1946. Sunny Ade as he is fondly called is one of the most influential musicians to come out of Africa. Sunny Ade was born to a royal family in Ondo state, South Western part of Nigeria; his father was a church organist. King Sunny Ade was born – Sunday Adeniyi Adegeye, he is one of the most famous Nigerian musicians outside the chores of the country and this is evident in the number of crowds that come out to attend his shows worldwide.
King Sunny Ade Juju Music Career
King Sunny Ade juju music career began after his secondary education when he moved from Ondo state to Lagos on the pretense that he was attending a degree program at the University of Lagos. Just like many of his contemporaries, sunny Ade music career began when the juju maestro was working under another juju music icon-Moses Olaiya the creator of the Federal Rhythm Dandies , in 1967, Sunny Ade left the Rhythm Dandies to form his own juju music band- The Green spots.
King sunny Ade discography has evolved over the years and King Sunny Ade has also changed the name of his band several times since 1967, while his music has also grown from mere band to a business organization.
King Sunny Ade music career
King Sunny Ade songs became very popular in the 1980s and 1990s all over the world, between the 1970s and the 1980s; the juju maestro went on tour of the United States and Europe where he entertained both black and white people on the biggest arenas in each state and country he performed. There are 26 king Sunny Ade albums released between 1967 and 2008. One of the earliest of Sunny Ade's album – Synchro system was released in 1983 and it one of his bestselling albums of all time.
Sunny Ade's stage performances are always characterized by dexterous dance steps and wonderful displays of Guitar skills. Some of the best popular King Sunny Ade songs include; Ja funmi, Synchro system, Eje nlo gba ara mi, Merciful God, Easy motion tourist, Sunny tide ariya de, Nibi lekeleke gbe nfosho, and aye nreti eleya. In 1982 Sunny Ade worked with Atlantic records – where Bob Marley was signed on until his death and he has also worked with famous artists around the world, these include Manu Dibango, and Stevie Wonder.
King Sunny Ade as a family man
King Sunny Ade wives are quite many, it was reported that the juju King has more than 4 wives and numerous kids. One of her wives was reported to have delivered a kid for him in 2011 when he marked his 65th birthday anniversary. One of the regrets King Sunny Ade was reported to be bearing is the fact that he never had a university education, however he has since instructed that none of his children must get married without a formal University education.