The Attacker, Hope Amadi
June 7, 2012 – Igbinedion University Student Stabs Roommate With Scissors
Hope Amadi, Igbinedion University student stabbed her roommate, Chioma Onyeagwe with scissors repeatedly up to seven times after she refused to return the shirt Chioma borrowed her.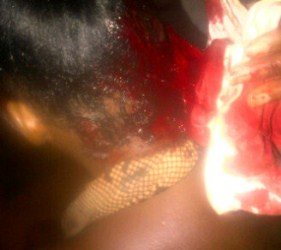 Chioma Onyeagwe, the Victim
According to eye witnesses, Chioma was stabbed on the artery and is currently receiving treatment at the School's teaching hospital.
Hope Amadi has been suspended by the school authority.