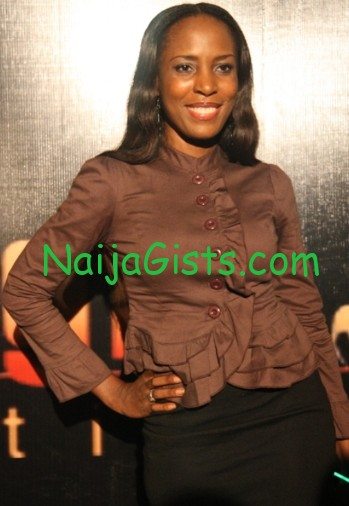 NaijaGists.com Blog: Nigerian Top Gossip Site

To those who do not know her, NaijaGists.com is an experienced Nigerian female blogger who got her blogging inspiration from many years of experience working with big media firms and her unique aproko style.
Unlike NaijaGists.com who is into gist and gossips, another Nigerian blogger Linda Ikeji Blog is a top entertainment blog in Nigeria packed with latest styles, celebrity fashion trends and many others.
Linda Ikeji Blogspot hosted on Google blog started since 2008 and the blogger who is currently making millions of dollars online has been a consistent blogger for the past 5 years.
In an interview Linda Ekeji granted to Toolz, she said she currently charges 600,000 per ad block on her blog which means is making more money than top Nigerian forum called Nairaland.
Her unique way of blogging has brought thousands of people to her blog as she is a friendly and often controversial blogger.
In the past Linda Ikeji has offended several personalities like Nollywood actor Jim Iyke, Richard Mofe Damijo, Susan Peters and many other personalities.
Below are some link on what transpired then.
Richard Mofe Damijo Blasts Linda Ikeji over false publication
Susan Peter Blasts Linda Ikeji over her cell phone acquisition
Linda Ikeji Blog has afforded Linda an opportunity to live a beautiful life as she reaps the reward of her dedication.
She purchased a brand new car last year and this year alone the star bought a new flat for her parents in Lagos.
Last year she secured a Visa to the United States Of America where she stayed for 1-2 weeks.
Linda is living a good life and has become a source of inspiration for other bloggers.
Who Is Linda Ikeji Dating?
Though Linda didn't make her man known she told Toolz her fiance is not a celebrity but a source said she is dating a quiet Yoruba man and she plans to get married next year.
Contrary to gossips calling Linda Ikeji a lesbian, NaijaGists.com can authoritatively confirm that Linda is not a lesbian. She has a boyfriend who she plans to marry next year.
Wishing Linda Ikeji success in her endeavour.
Don't forget to follow us on Facebook at https://www.facebook.com/naijagists
On Twitter at https://www.twitter.com/naijagists
For latest interesting Naija videos visit our Youtube page at https://www.youtube.com/naijapalava
For latest Naija Gists, Celebrity Gossip and breaking news in Nigeria and the Nollywood movie industry stay in touch with NaijaGists.com at naijagists.com