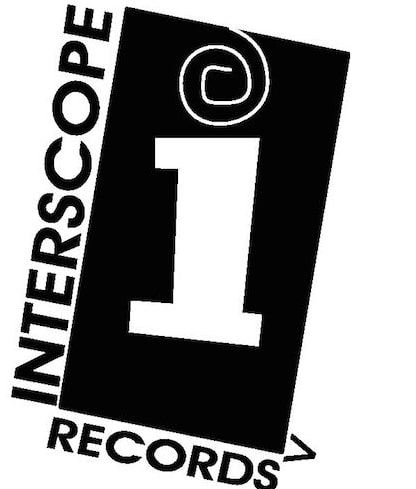 How To Get A Record Deal With Interscope Records: How Artists Can Join Interscope (2019 Guide)
Interscope is a US-based international music group, with numerous artistes from across the globe. The record label is an inclusive group that sources musical talents from far and wide. So, if you are a talented artiste looking for a record deal, this article will show you how to get a record deal with Interscope.
The term "musical talent" is subjective, as a Reggae-enthusiast is likely to see Rock music as balderdash and vice versa. However, there are people who recognize quality music (irrespective of genre) when they see one. And this set of individuals are dedicated to talent discovery and development, often as an investment. In this regard, Interscope Records significantly stands out.
Hence, if you are an upcoming artiste or an established musician who wants a record deal with Interscope, follow this article with rapt attention.
Interscope Records Owner, CEO
Interscope Records, as stated earlier, is an American record label with interest in various genres of music. The group came to being some 28 years ago, in 1990, when it was established by Ted Field and Jimmy Iovine, in partnership with Atlantic Records (under Warner Music Group). And since then, the record label has gone through several transitional phases.
In the mid-1990s, the music group became one of the most prominent record labels in the US. During this time, they had the likes of Snoop Dogg, Dr. Dre and the legendary Tupac under their management.
Today, Interscope Records is now a multibillion dollar music platform, under the control of Universal Music Group (formerly known as MCA Music Entertainment Group).
The group currently serves as the management platform for a number of prominent US-based singers, with diverse interests in rap, highlife, rock, pop music and other genres.
Interscope Records  Early Famous Artists
Interscope is home to numerous music stars in the United States and beyond. Most of these artistes enjoy significant global recognition, and, to a great extent, they have Interscope to thank for it.
Some of the famous artists signed under Interscope Records include:
Lady Gaga
Lady Gaga is the face of Interscope, as the leading music act under the record label. She is, today, one of the most prominent names in the world of entertainment. The energetic singer started her music career as a teenager, way back in the early 2000s.
Today, she has climbed her way to the top. And she comfortably stands out as, not only one of the most decorated artistes, but also one of the richest. According to Forbes, Lady Gaga is worth in the region of $300 million, which makes her one of richest musicians today.
Lady Gaga has won numerous awards, so far, in her career. Some of these include 6 Grammy awards, multiple Billboard awards, 3 Brits awards, numerous Guinness World Records.
Eminem
Eminem is a household name in the global music scene! He is arguably the most revered artiste under Interscope's management. The legendary rapper has been widely regarded as one of the most influential personalities in the world. In fact, in some quarters, he has been given the honorary tag of "King of Hip Hop".
Eminem's record label, Shady Records, is a subsidiary of Interscope Records. And the latter is the umbrella body that oversees the rapper's album sales and distribution.
So far in Eminem's career, he has released a total of ten studio albums. His most recent album, Kamikaze, was released and distributed by Interscope Records.
The superstar rapper is, perhaps, the most decorated artiste in the US today. He has won virtually all notable awards (in his category), in an highly illustrious career that has, so far, streched over 25 years.
Kendrick Lamar
Kendrick Lamar is one of the torchbearers of new generation Hip Hop. He has been dubbed Eminem's successor, as the "New King of Hip Hop", by his ardent admirers. Kendrick Lamar is one of the top artistes currently signed under Interscope Records.
Lamar has, so far, released four studio albums. And his latest release titled DAMN, which was released in 2017, was distributed by Interscope's distribution company.
The popular rapper has, in his award cabinet, a total of 12 Grammy awards and many others.
Selena Gomez
Selena Gomez is a relatively young, yet very popular, singer/actress, who made her way into the world of entertainment as a 10-year old girl. She is, today, one of the longest-serving artistes under Interscope Records.
The singer, who is best known for her captivating style of music, is one of the most popular personalities in the world. She was, prior to late 2018, the most popular person on Instagram. And in terms of wealth, she is currently valued at over $50 million (Forbes 2018 estimate), which makes her one of the wealthiest entertainers in the world.
The star singer has a total of five music albums/EPs under her belt (both solo and band).
Selena Gomez, though relatively young, has an intimidating award collection. She has, in her cabinet, several American Music Awards, ALMA Awards, MTV Awards, Billboard and many more.
Other Notable Mentions: 
Dre
Maroon 5 (Rock Band)
Rae Sremmurd (Hip Hop duo)
Black Eyed Peas (band)
Zed
Billie Eilish
Lil Mosey
OneRepublic
The 1975
Boogie
And more
How To Sign A Record Deal With Interscope
Like most prominent record labels, getting a record deal with Interscope requires much more than pure musical talents. A typical record label would only offer you a deal if you are marketable or more significantly, you already have an established (or fast-growing) fanbase.
So, for an upcoming artiste who wants a record deal with Interscope, you need to develop your talent and garner up a sizable fanbase (and recognition). Then, you can work towards getting a record deal with Interscope.
Is Interscope Records Looking For Artists
In explicit terms, if you are an aspiring music star who wants to get a record deal with Interscope, follow the steps listed below:
Record quality songs (as many as you can).
Promote your songs on social media and popular streaming sites (Spotify, SoundCloud and likes).
Perform at local shows/clubs.
Reach out to notable A&Rs (talent scouts) in the music industry.
Consolidate your presence on the internet (create social media handles for your brand)
Reach out to Interscope Records' A&R team, and encourage them to check out your work (see below to know how you can reach out to them).
Persist until you receive some form of correspondence; be it acknowledgement or rejection.
By following the above listed steps, you stand a good chance of getting a record deal with Interscope.
How To Get A Record Deal With Interscope
Interscope Records Contact Phone Number Details
Aim right, take your shots and hope for the best!
Good luck for your music career.