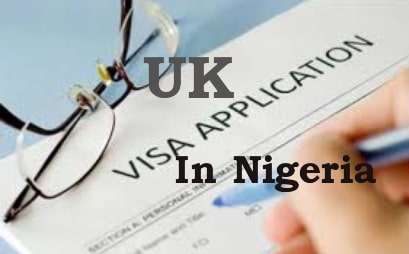 UK Visa Application in Nigeria: Fees, Requirements, Processing Times & Tracking Procedures(2019 Guide)
One of the leading oversea destinations of Nigerians is the United Kingdoms. According to recent findings, majority of UK visa applicants in Nigeria are students, who want to study in the UK, while others are going there for career opportunities, holiday, family union/visit and the likes. Whatever the reason, obtaining a UK visa in Nigeria is no easy task. In fact, an applicant's chances of securing visa often depends on luck, after all requirements must have been met. Nevertheless, you need every piece of information you can lay your hands on to further boost your chances. This article is designed to furnish you with every key piece of information about UK visa application in Nigeria. Follow with keen attention.
UK Visa Application in Nigeria 2019
First and foremost, before applying for a UK visa, you need to be aware of the types of visas that are available to Nigerians. Basically, there are two categories of visas; long-term and short term visas. These visas have different requirements and of course, different processing fees.
Typically, a short term visa has a validity of six months or less, while long term visas can last up to three years (or more).
Long-term UK visas, which are available to Nigerians include the following:
Student Visa; Tier 4 (for 4 to 17-year old applicants)
Diplomatic Visa (For Nigerian diplomats)
Settlement Visa
Short-term UK visas that are available to Nigerians include the following:
Short-term Study Visa (max. six months)
Standard (Tourist) Visa
Marriage Visitor Visa
Tier 4 Parent Visa
Permitted Engagement (paid) Visa
Note: There are varying terms and conditions binding the approval of the above highlighted visas. Hence, you will need to visit the UK Visas and Immigration website to get accurate information on this topic.
To apply for any of these visas, follow the simple steps outlined below:
Fill the visa application form online. You can apply here.
Make payment.
Book appointment at a Visa application centre (Lagos centres or Abuja centre).
Upon approval, go for the appointment and ensure you are punctual on the appointment date.
Submit your application and other supporting documents (like passport).
Before applying for a UK visa, it is very important to familiarize oneself with the requirements, so as to improve one's chances, and avoid last minute or avoidable rejections.
UK Visa Requirements in Nigeria 2019
UK visa requirements depend on the type of visa you are applying for. Typically, a tourist visa doesn't require any form of academic qualification or certificate, whereas a student visa does. In fact, educational certificates are the most important requirements for a study visa.
Nevertheless, certain documents like passport and passport photographs among others are required across board. Below is a compilation of all UK visa requirements in Nigeria in 2018.
A valid "green" (Nigerian) passport or ECOWAS Passport.
Duly filled online visa application form.
A 45mm by 35mm passport photograph (it must be on a white background).
Visa application fee (depending on the type of visa).
Invitation letter.
Original bank statement (duly signed)
Resident Permit or Green card (for foreigners)
Passport data page (photocopy)
Marriage certificate (for married individuals or those travelling with their partners)
Educational qualifications/original certificates (for study visa).
Proof of payment of utility bills (PHCN, Water Supply, and so on)
Invitation Letter from UK-based sponsor (for business visa)
Address of inviting company/individual (for business visa)
Contact details (phone number) of inviting company (for business visa).
Proof of admission (for students).
Birth certificate (if applicable).
Proof of flight booking and hotel booking (if applicable).
Details of sponsor (if applicable).
Once you have every required document, you can proceed with your application.
UK Visa Application In Nigeria Fees
UK visa is very competitive, especially in Nigeria and other African countries. Hence, it comes at a relatively "competitive" price as well. The fee for processing/applying for a UK visa depends on the type of visa you are applying for.
In Nigeria, many people have fallen victim to fraudsters parading themselves as travel agents. These agents, under the guise of procuring visas for innocent applicants, end up scamming such applicants of their hard-earned money. In light of this, it is important to note that – "application fees for UK visa vary, and the fee for each visa category is available on the official UK Visas and Immigration website". Hence, applicants should visit the website to get firsthand, up-to-date, information on these fees.
Nevertheless, UK visa application fees are not confidential information i.e. they are readily available to the public. Below is a summary of UK visa application fees in Nigeria (2018 review):
Study visa: Starting price – $125 (62,500 Naira)
Tier 4 Student Visa: Fixed price- $449 (224,500 Naira)
Business Visitors: Starting price – $125
Standard Visitors Visa: Starting Price – $125
Special Visitors: Starting price – $125
Settlement Visa: Starting price – $1962 (981,000 Naira)
Official & Diplomatic Visa: Free
Visitors (on transit) Visa: $87 (43,500 Naira)
Note: The "starting price" in the above outline indicates "short-term visa fee". Also, there are several subcategories of the above outlined visa categories, and each subcategory has its specific application fee. To get a more comprehensive, up-to-date, information on UK visa application fees in Nigeria, go to UK visa-fee website and follow the on-screen instructions.
UK Visa Nigeria Processing Times
For a first timer or an applicant with no history of rejection, the waiting time between application and approval is approximately 5 days. The process basically runs for four days to six days.
However, for Nigerian applicants with prior rejection(s), the process often takes longer; basically because of the deeper scrutiny required for such category of applicants. In this case, the process often lasts for over a week or at times, weeks.
Furthermore, rejected applicants are afforded the opportunity of appealing their rejections. This process often takes up to 3 months (twelve weeks). However, depending on a host of factors, the process could take less time or considerably more.
Also, for emergency situations (or other special instances), a visa can be processed within 24 hours or less. However, this comes at a relatively higher cost, compared to the conventional visa processing fees.
Tracking UK Visa Application in Nigeria Step By Step Guide
For some reasons, one might want to track the progress or status of his or her visa application. In this regard, UK Visas and Immigration has provided an avenue for applicants to make enquiries about the status of their applications.
At the moment, the only reliable channel for tracking UK visa application in Nigeria is via phone call or email. This, however, comes at an extra cost. To track the progress of your application, visit the website designated for it.
To enquire about the status of your visa application via email; send an email to UK Visas and Immigration. Enquiries via emails cost £5.48 (2740 Naira). You will get a response within 48 hours.
To track the progress of your application via designated phone numbers; dial +442034811736. This service is available 24/5 (Monday to Friday only), at a cost of £1.37 (685 Naira) per minute, aside network charges.
Note: You will be required to provide your GWF number (unique application code) in your email or during a call session.
Where to Download UK Visa Application Form PDF In Nigeria
At the moment, UK visa application forms are not available for download. All forms are to be filled and submitted online. To access the UK visa online application form, navigate to the UK Visas and Immigration designated visa-application website.
Getting UK Visa Fee Refund in Nigeria (Quick Guide)
UK visa application fees are not refundable. Once, you've filled the application form and you've successfully made payment, your visa processing has officially started. At that point, you can't get a refund.