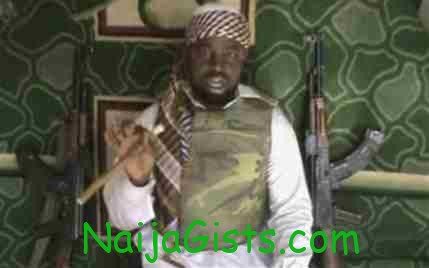 Feb 24, 2012 – Boko Haram Has Ties To Al Qaeda
Nigeria's top military chief said Thursday that the radical Islamist Boko Haram sect, which has been blamed for gun and bomb attacks that have killed hundreds of people, has ties to Al-Qaeda.
"We have been able to link the activities of the Boko Haram sect to the support and training the sect received from AQIM (Al-Qaeda in the Islamic Maghreb)," Air Chief Marshal Oluseyi Petinrin said.
It was the first such public comment by a top security official in Nigeria linking the group to Al-Qaeda.
Petinrin's remarks were contained in speech read out at a meeting of security chiefs from the West African bloc ECOWAS by Nigeria's navy chief Vice Admiral Sa'ad Ibrahim.
A summit of leaders from 15 ECOWAS member states last week ordered an "urgent" meeting of security chiefs to draw up concrete plans to curb emerging security threats in the Sahel region and the Gulf of Guinea.
Earlier Thursday, gunmen shot dead four policemen near the home of Nigeria's police chief in the main northern city of Kano, in an attack that was suspected to have been the work of Boko Haram.