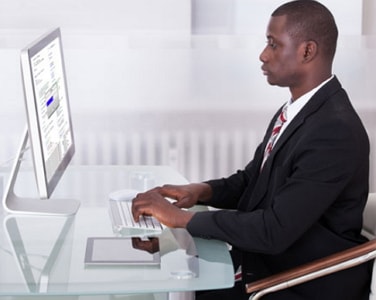 HOME BUSINESS IDEAS IN NIGERIA: LUCRATIVE BUSINESSES YOU CAN START WITH LITTLE OR NO CAPITAL
There are many home businesses that one can start with very little or no capital and Make a lot of profit from it. Some of these business ideas have been ignored because most people don't know the profit potentials of such businesses. Some of them are so simple that you can start right away and start making money especially for those not having regular day's jobs. The businesses present an opportunity to earn money that is just as much if not more than the monthly salary of an average civil servant in Nigeria, which reduces the need to search for jobs. We will discuss businesses you can do with very little or no capital in this article so that you can start one and be on your way to earning a decent living for yourself.
The following are businesses you can start with very little capital and earn very high profits.
Plantain chips business
Plantain chips is a lucrative business in Nigeria anytime, any day. It is one of the businesses you can start in the comfort of your home and start earning immediately. This is easy to start because all you need is plantain and the other items such as salt or sugar, kerosene stove or gas, knife for slicing, ground ginger, ground garlic, ground pepper (optional), frying pan and oil are most likely already available in your house.
Recipe
Slice the plantain in a bowl containing clean water after washing and peeling it. Drain the water and add the ingredients listed above in the quantity and combination you want. Put them in boiling oil on your stove or gas cooker and fry till it turns bright yellow for unripe plantain or rusty for ripe plantain. After that you can package them in small nylon bags. They are sold in provisions stores for this purpose so get some.
You can start this business on a small scale just selling in your neighbourhoood and then spread out to provision stores where you can supply them to sell. Plantains are available year round in every state of Nigeria and the other things you need to start are available too. Instead of getting high interest rate loan that you will end up paying through your nose to start a business that may not be successful, just start with a plantain chips business and work your way up. This business rolls in money fast and you will have reasonable capital to start something bigger in no time.  You can earn profit as high as #40 to #120,000 in a month with an initial capital of #15,000 depending on the quantity you can produce every day. The more you produce, the more profit you will earn.
Popcorn business
People never get enough of snacks on a daily business and so investing in snacks promises to be rewarding any time. One of the most popular snacks in Nigeria is popcorn which one can start producing with as little as #30,000. His snack is popular among children as well as adults so the market covers all ages. You can start producing popcorn from the comfort of your home and make huge profits because it can be done manually on a small scale and doesn't require so much money to start. In order to start this business, you need a bag of popcorn which should cost about #15,000. Then you will need to buy, a large saucepan with a thick bottom, sugar, salt, vegetable oil and margarine.
Recipe
To prepare a cup of popcorn, you need 6 tablespoonful of oil, 1 teaspoonful of salt, and 6 tablespoonful of margarine. Melt the margarine in the saucepan on a kerosene or gas stove and make sure the heat is not too much. Add all the ingredients and the popcorn in it and cover the pan and be stirring. The corn will start popping soon and will continue until the popping sound comes to a stop or nearly stop. The popcorn is then ready and then you can bring it down and start another fresh one. Depending on the size of the pan, you can calculate using the recipe to know how much ingredients you need for more popcorn so that you can pop a larger quantity at a time. You can start this at home and with time buy a popcorn machine and take the business to a busy spot in the street.
Recharge card business
This is another lucrative business that you can start with as little as #20,000. It is estimated that over 100 million Nigerians own GSM phones and these people buy recharge cards every day so there can never be too much recharge card to sell. This business rakes money more than some popular businesses that people like to go into and it can be easily started. All you have to do is agree with whole sellers to be supplying you recharge cards of different service providers depending on the area where you live of course. If there is no MTN network in the area for instance it will be unwise to buy MTN recharge cards because no one will buy any way. The wholesalers will sell to you at a lower rate than the price on the printed card and you will sell at the price on the paper so you stand to earn big. Of course the more recharge cards you sell, the higher your profit. One thing with the business is that you need to make and keep customers by maintaining a cordial relationship with them because they are the people in your environment mostly. Also ensure that you are a regular supplier so that they will not lose confidence in you and consider going to other places to buy.
Dry cleaning business
Dry cleaning is another simple but lucrative business in Nigeria. You can start this business with as little as #10,000 and make incredible profits. You can start your dry cleaning business at home and eventually move to a shop if you like. The things required for this business are not many and they are not expensive so #10,000 is more than enough to get it started. You need a good pressing iron, a basin for washing clothes, soap and detergent, ropes for drying and an ironing table. One challenge of this business is the lack of regular power supply in Nigeria so you will need an alternative that is why you need to also have a charcoal iron on standby, which means you will need to buy charcoal. The advantage is that you will always have clients as not many people like to wash their clothes and some cloths must be washed by a professional e.g. suits, agbada etc. You can start this business right away and start getting clients. The trick is to do a good and thorough job and always deliver on time. This will make whoever comes to you to come again next time and your number of clients will keep increasing. At a point you will need to employ people to work with you when you cannot handle all the clients by yourself.
Liquid soap production
This is another easy but profitable business that can be started with #5000. Most liquid soaps are produced from soap bars or tablets so you don't have to worry about buying expensive chemicals to start making afresh. All you need is tablets or bars of soap, fragrance,glycerine to make it gentle on the skin and a grater for grating the soap into flakes. You also need a pot and fire which you should have in your house. This business will never lose because people will always need soap to wash and the materials required are readily available.
How To Produce Liquid Soap
Boil water in a pot depending on the quantity of soap you want to make but you need 1 cup of water for 1bar of toilet soap like Eva and blend the soap flakes with it after you have grated it.
Add a tablespoonful ofglycerine blended soap which should for a paste.
You can add fragrance to it to your satisfaction and keep stirring until the soap mixture cools.
You can now put them in bottles of different sizes for sale.
A medium sized Swan water bottle goes for #150 so you can make a s much of it as possible every day to maximize profit. The quantity of water can be increased to the thickness you want.
The above are the best businesses you can start with #30,000, #20,000, #10,000 and #5,000 so if you are looking for which business to do with these amounts, you don't need to look further and their earning potentials are incredible. All of them can be started at home at a small scale and eventually grow to become mechanized to increase output so what are you waiting for? Let's know what your thoughts are on the businesses in the comments section and we will love to hear the story of how you are going with the business. Thanks for reading and good luck.