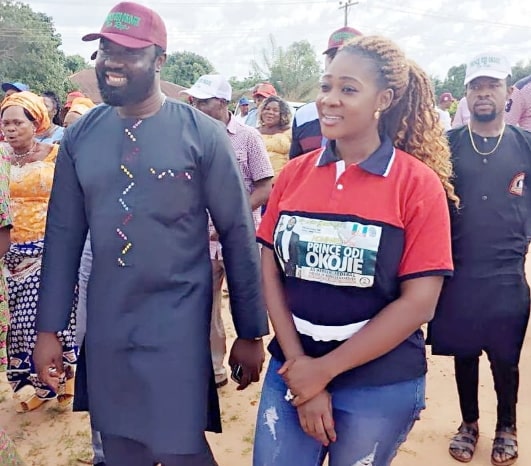 Who Is Mercy Johnson Okojie Husband, Siblings, Brothers & Sisters
Mercy Johnson is married to a very handsome man by the name of Prince Odi Okojie. He is an Edo man from the Esan tribe.
The couple who  married back in August 2011 are still very much in love even after 3 kids with 1 more on the way.
The actress is very blessed to have a man of such nature.
He is a very caring and gentleman many woman wish to have as their own.
The actress who understands how most women feel about her man is doing everything to protect him from being snatched.
This explains why they are always together everywhere.
Although Mercy Johnson has never really revealed details of her sisters and brothers, we know she has 2 sisters but no brother.
She revealed this during her mother' burial.