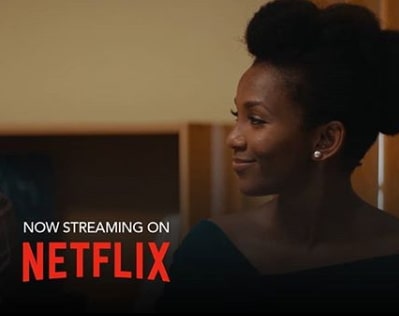 How Much Did Netflix Pay To Buy Lion Heart Nollywood Movie By Genevieve Nnaji
According to a top Nollywood insider, online streaming giant, Netflix paid a whopping $3.8million to acquire Lion Heart.
Even though Genevieve Nnaji didn't disclose it to any one, we managed to get this exclusive details.
The actress has made history as the first billionaire to ever emerge from Nollywood, courtesy of Netflix.
The movie which started streaming online on the 5th of January 2018 is the most watched Nollywood movie on Netflix.
We hope this great movie will inspire other producers to make quality movies like Lion Heart.
Congratulations to Genevieve Nnaji.
Here are some comments from her excited fans who just watched the movie.
I can't get over the movie.. it displays love among family business. this going to help change the idea that the igbos love their business than their families. @nkemowohosuofia I so much enjoyed you role as a good uncle..

As an African American who recently found out that my dna is from west Africa and Nigeria watching this movie gave me so much joy! The parents look and even act just like my mom and dad here in the states. I am so glad that this movie found me….please keep the movies coming.

@lionheartthemovie is very interesting many lessons to learn in one story…..it's about family, loyalty, betrayal and good deeds. My favorite scene was the family dinner. Excellent job everyone @genevievennaji u did an outstanding job and of course kudos to the entire cast for a job well done y'all delivered.

I watched #lionheartthemovie yesterday and I must say I was impressed is an understatement. Great cast. My favourite scene was when Adaeze's father sacked the owner of IG Motors from the meeting and he seized control of the room. That scene was lit.
She is a woman with a great mind. #lionheartthemovie is an awesome movie. Nothing short of #excellence really! My favourite scene is when Adeaze almost gave in to compromise her body to raise funds towards saving the company but resisted and soldiered on! .
Demn!!! I thought Nollywood is ignorant of producing a stunning movie. I thought the industry is just crap and useless being scared to invest on it but yet they make lots of millions from it. I thought I was done with naija movies, after all I nor dey stay naija na!.