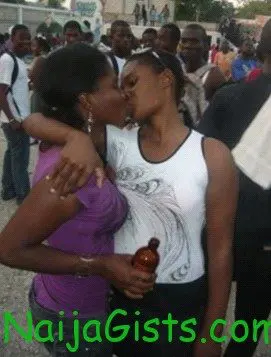 August 23, 2012 – Lesbianism In Nigeria: Lagos Girls Caught Kissing In Public
Lesbianism is gradually becoming a global phenomenon. Recently, two Lesbians girls were caught kissing publicly in Lagos State Nigeria.
Only God knows what they were thinking. They obviously appeared drunk.
Nigeria is a nation with people of culture. What happened to that culture?