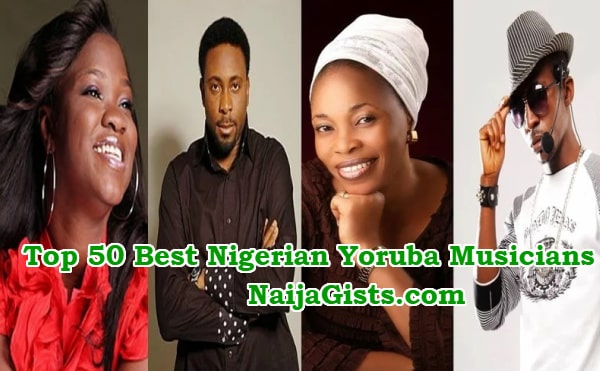 Nigerian Musicians Who Are Yoruba & Their Net Worth
Top 50 Best Nigerian Yoruba Musicians, Singers & Their Net Worth (Full 2019 Update)
The headquarter of the Nigerian entertainment scene is, without doubt, Lagos, locally tagged "Eko". While the show-biz headquarters is conveniently sited in Lagos, which is by and large a Yoruba land, the entertainment industry has served as a home to all tribes (including foreigners). The music scene and Nollywood have been the two outstanding industries in the Nigerian entertainment arena and while the later is dominated by the Igbos, the former is largely dominated by the Yorubas. In this article, we are going to be looking at top Nigerian musicians who are Yoruba and their respective net worths. Read on!.
List Of All Young Yoruba Musicians & Rappers
Olamide
Well, you probably need no introduction to this rapper. Olamide is not just a Yoruba musician; he promotes the language with his music. The star musician is a foremost Nigerian Yoruba rapper, who picked up from where Da'Grin left off.
Olamide, whose real name is Olamide Adedeji, hails from Ogun State but grew up in Bariga, Lagos. He has, so far, had one of the most successful careers in the industry. His net worth has been estimated in the region of $10 million (3.5 million Naira).
Davido
Next up is Davido, who is fondly called Omo Baba Olowo (OBO)! Davido, whose real name is David Adeleke, is a full blooded Yoruba man and this often reflects in his songs. The DMW boss is an indigene of Ede, an historic town in the South Western state of Osun.
Davido is probably the biggest Nigerian artiste today, in term of fame, wealth and recognition. His most recent accolade was the 2018 BET "Best International Act", which formally makes him the best artiste of the year. Also, the star artiste is arguably one of the richest artistes in Nigeria and he has an estimated net worth of $22 million (8 billion Naira)
Wizkid
Wizkid, alongside Davido and Olamide, constitute the trio, who are leading the charge of the Nigerian contemporary music scene, and just like the other two artistes, Wizkid is also from Yorubaland. Wizkid, whose original name is Ayo Balogun Ibrahim, was born and raised in Surulere, Lagos by his Yoruba parents, Mr. and Mrs. Balogun.
Starboy, as Wizkid is popularly known, is the probably the most famous Nigerian music act today. The artistes has a myriad of endorsement deals coupled with his ton loads of music earnings. Wizkid's net worth has been estimated in the region of $20 million (7 billion Naira).
Famous Nigerian Musicians
D'Banj
Oyebanjo Daniel Oladapo, whose stage name is D'Banj, is one of the few remaining music stars of the last decade (2000 to 2010), who are still making waves in the industry. Banga Lee, as D'Banj is fondly called, is a Yoruba man, who hails from Ogun State.
Also, the 38-year old artiste is undoubtedly one of the richest musicians in Nigeria (if not the richest). With respect to his wide range of investments, coupled with his highly successful career in the Nigerian music scene, D'Banj has been estimated to be worth in the region of $25 million (9 billion Naira).
Banky W
Banky W, the R & B king of the Nigerian music industry is also a full blooded Yoruba man. His real name is Olubankole Wellington. While he was born in the US, Banky W returned to Nigerian at the age of five. Reports have it that, the artiste is a native of Lagos State.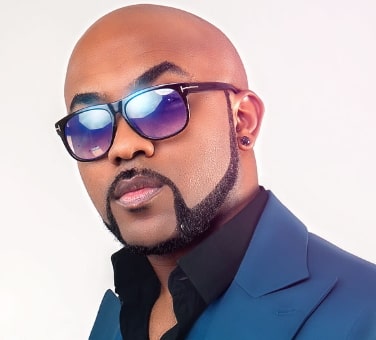 About a week ago, the artiste announced his intentions to run for a seat at the Federal House of Representatives. He will be contesting for the Lagos State's Eri Osa Federal Constituency seat.
Banky W has been estimated to be worth in the region of $6 million (2.5 billion Naira).
List Of Top Yoruba Singers
Kizz Daniel
Kizz Daniel is one of the hottest Nigerian musicians at the moment. The fast rising artiste, whose original name is Anidugba Oluwatobi Daniel, is a native of Abeokuta, Ogun State, where he was born and raised.
Kizz Daniel has never shied off from showing off his origin, and his lyrical content is more of Yoruba than English. Kizz Daniel has a net worth, estimated in the region of $1.3 million (500 million Naira).
Tiwa Savage
Tiwa Savage is probably the biggest female act in the whole of Africa. Her real name is Tiwatope Savage and she is a native of Isale Eko, Lagos Island.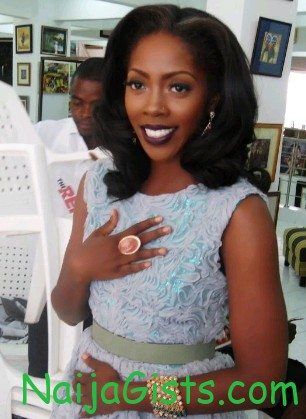 Tiwa Savage recently won the MTV Best African Act, making her the first female artiste to win the award. Apart from her musical exploits, the artiste has a host of domestic endorsements, as well as international sponsorship deals. Hence, her net worth has been estimated at $8million (3 billion Naira).
Falz The Bad Guy
Falz is one of the top Yoruba artistes in the music industry and he is very proud of his origin. As a trained Lawyer, Falz took a sharp career turn by opting for a career in show-biz. He has, however, carved a niche for himself as comic music act, comedian and actor.
Falz's real name is Folarin Falana and he is the son of famous Nigerian lawyer, Femi Falana. The artiste is from Ilawe in Ekiti State.
The comic artiste is, without doubt, one of the most sought after artistes and actors today. He has maintained his A-list status for over a year now. Also, Falz has numerous endorsement deals with top coys in the country. Hence, his net worth has been valued in the region of $2 million (720 million Naira)
Simi
Simi, whose real name is Ogunleye Simisola Bolatito, is native of Ondo State. She was, however, born in Lagos State, where she grew up. Simi is famous and loved for her unique voice and intonation.
Simi has enjoyed a steady rise in the industry over the past two to three years. In fact, she is now regarded, in some quarters, as the best female artiste in the industry. Also, Simi has endorsement deals with a couple of brands in Nigeria. The Joromi crooner has an estimated net worth of $500,000 (180 million Naira).
Reekado Banks
Mavin Star, Ayoleyi Solomon, popularly known as Reekado Banks, was born and raised in Lagos. However, the 24-year old artiste hails from Ondo State. The young artiste is arguably one of the fastest rising stars in Nigeria today. At present, he is only a step beneath the likes of Davido, Olamide and Wizkid.
Reekado Banks has been one of the most consistent music stars in the past few years and he is conveniently Mavin Records most active male artiste. Apart from his music earnings, which is quite a sizable sum, Reeky Tom Tom, also has a host of lucrative endorsement deals. The young star's net worth has been estimated in the region of $1.3 million Naira (500 million Naira).
Yemi Alade
Yemi Alade is a product of an intertribal union between James Alade (Yemi Alade's father) who is a Yoruba man from Ondo State and Helen Uzoma (Yemi Alade's mother), who is an Igbo woman.
The artiste, whose actual name is Alade Yemi Eberechi, was born in Abia State. However, she has her paternal roots in Ondo State, which she has since adopted.
The Johnny crooner is one of the leading female artistes in the industry and she has one of the largest fanbase in the country and beyond. Yemi Alade has an estimated net worth $2 million (720 million Naira)
9ice
Well, you don't need to sweat this out. 9ice is a core Yoruba music artiste and his music is highly reflective of that. 9ice's real name is Akande Abolore and he is a native of Ogbomosho town in Oyo State.
9ice, who was tagged Bashorun Gaa during his reign, hasn't been on his A-game for over half a decade now. However, he resurged about a year ago and he's slowing moving back up. The artiste has an estimated net worth of $500,000 (180 million Naira).
Reminisce
Remilekun Kalid Safaru, fondly called Reminisce, is arguably the dopest Yoruba rapper. He is famous for his hard core Yoruba punchlines. Reminisce hails from a small town named Ajilete, in Ogun State.
Alaga Ibile, as Reminisce is popularly called is one of the most respected Yoruba rappers in the country. Apart from his musical exploits, the artiste is one of the most sought artistes for ambassadorial deals. He currently has two lucrative endorsement deals, with Samsung and Orijin. Estimates have put his net worth in the region of $2 million (720 million Naira).
Mayorkun
Mayorkun, popularly called "Mayor of Lagos" rose to fame in 2016, when he was signed by Davido, to DMW. The young artiste later went on to drop his first hit single titled Eleko, which rocked the Nigerian music scene.
Maryokun's real name is Emmanuel Mayowa Adewale. He is a native of Osun State. While the young DMW act is still more or else an upcoming artiste, 2018 has been his best year, so far. He is conveniently the second ranked DMW star, after Davido and also the second highest earner. According to recent estimates, Mayorkun is worth in the region of $500,000 (180,000,000).
Popular Nigerian Yoruba Hip Hop Artists & Old Yoruba Musicians
CDQ (Sodiq Yusuf Abubakar): Ilorin, Kwara State
Adekunle Gold (Adekunle Kosoko): Lagos, Lagos State
Lil Kesh (Keshinro Ilolade): Lagos, Lagos State
Darey (Dare Art Alade): Lagos, Lagos State
Vector (Ogunmenfun Olanrewaju): Ogun State
Sean Tizzle (Morihanfen Oluwabamidele): Ilaje, Ondo State
Korede Bello: Lagos State
Seyi Shay (Deborah OluwaSeyi Joshua): Ife, Osun State
Ycee (Demilade Alejo): Lagos State
Niyiola (Eniola Akinbo): Lagos State
Pasuma
Alao Malaika
King Sunny Ade
Ayinde Kollington
Salawa Abeni
Wasiu Ayinde
King Sunny Ade
Tope Alabi
Lara George
Shaydee (Folarin Shadrach Adeboye): Lagos State
Best Yoruba Traditional Music