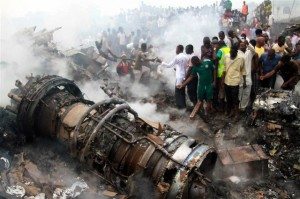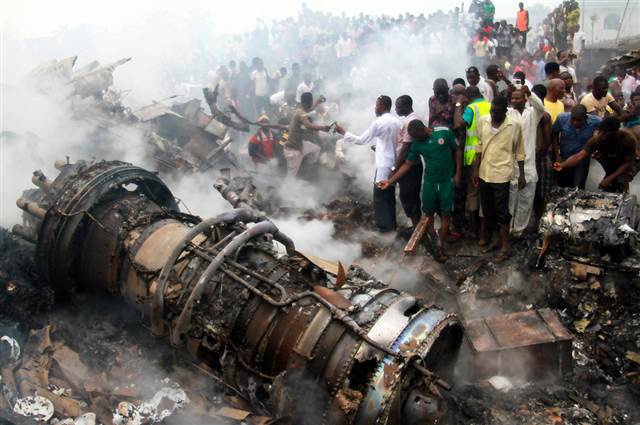 The news of plane that crashed today the 3rd of June, 2012 is a very tragic one.
The scene of the Dana Air Crash in Lagos, Nigeria was one of the bloodiest scene in the history of Nigeria.
All the 153 passengers on-board the faulty aircraft died instantly while 10 others died in the building it crashed into.
Due to faulty engines and improper licensing procedures, most of these old aircrafts aren't suppose to operate in Nigeria but corrupt aviation officials have made situation worse because they care less about other except their own belly.
Nigeria's aviation director has been suspended while investigation continues into what caused the crash.
May their soul rest in perfect peace!