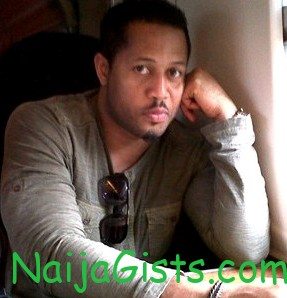 Update in Oct, 2012 – Mike Ezuruonye Biography, Profile, Movies, Latest News & Life History
Mike Ezuruonye is arguably one of the most adored actors in Nollywood; the light-skinned dude has featured in over 20 Nollywood movies in his acting career. Mike Ezuruonye biography reveals that the versatile actor was born in Lagos Nigeria on the 21st of September, 1982 and he is the eldest of 4 siblings. Mike had his earlier education in Taraba state, Northern Nigeria, and later in Lagos.
He had his first degree at Nnamdi Azikiwe University in Anambra state. Mike has shown interest in acting right from his elementary primary school days, he was fond of writing scripts and working behind the camera.
Mike Ezuruonye Movies
Unlike many other actors and actresses in Nollywood, Mike Ezuruonye had his major movie break by chance; he was spotted by One of Nollywood's finest movie producers – Ruke Amata. Amata spotted Mike buying fuel at a filling station in Lagos but it was movie director- Dickson Iroegbu that actually game Ezuruonye his first movie break in "Broken marriage".
Ezuruonye further rose to stardom when he was featured in one of the bestselling Nollywood movies- critical decision. Mike's rise to stardom was very quick, since he started his acting career in 2003, he has never looked back. Some of the most popular Mike Ezuruonye movies include; Endless passion, Critical decision, Unforeseen, Occultic Kingdom, and Beyond Reason.
Mike Ezuruonye is one of the premier choices for playing princely roles in many Nollywood movies.
Mike Ezuruonye Son
Mike Ezuruonye son-Reynold was born on October 1st, 2011. Reynold is the first born of the Ezuruonyes, he was born Canada and he celebrated his first birthday on October 1st 2012, Mike Ezuruonye baby is fondly referred to as "independence baby" because he shares birthday with Nigeria's Independence Day.
The wedding between Mike and Keke Nkechi Nnorom was one of the classiest in the history of Nollywood, the couple had met during the shooting of a movie in Abuja and the union was made official on the 13th of November 2010. Nkechi, Mike's wife was a medical psychologist in Canada before relocating to Nigeria in 2010 and as fate would have it , she met Mike on the set of a movie in Abuja, Nigeria.
Mike Ezuruonye Latest News
In recent Mike Ezuruonye latest news, it is believed that the prolific Nollywood darling is working on a number of movies that will be released earlier in the year 2013. Mike is believed to be working with top Nollywood producers and marketers to make the movie a success. Mike was also spotted with some top actors and actresses shooting a yet-to-be released movie in a West African country recently, details of this movie are yet to be released. Mike Ezuruonye 2012 was less of movies and more of family stuffs.
Article copyright © NaijaGists.com and Copyscape protected – DO NOT COPY