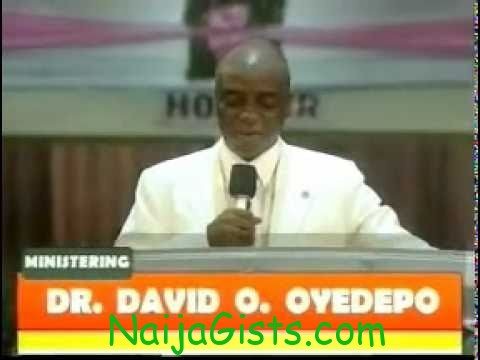 August 27, 2012 – Winners Chapel Records 1,900 Births In 2012
Winners Chapel has announced the birth of 1,900 babies in year 2012. naijagists.com
This shows an average of 238 births every month by the church's members  since the beginning of this year.
Though the figure was not broken down into the sex of the babies or if there were twins, the report shows that none of the babies were still birth and the church did not experience death of any of the mothers during labour.
The church, which held a dedication and thanksgiving service, a section of it officiated by Mrs. Faith, wife of Bishop David Oyedepo, described the babies as miracle babies.
The church added that since the year started, it had recorded 350 marriages, showing an average of 44 marriages every month in the church which has been described as the biggest in the world.
Speaking after the thanksgiving service, Bishop Oyedepo taught the congregation how to discover their identities before they can get the command which would place them above their mates.
Quoting some Christian authors, he said he truly discovered his identity after reading their books.
Even though it had not manifested then, he said: "I became a multi-billionaire on 22 March, 1982." This was while he was reading one of the books.
According to him, he wore "short knickers" on that day and immediately he got the voice, he turned around and yelled.
The Bishop, who has continued to maintain that he will never beg for food, said it took him only two weeks to settle down when he finally relocated to Lagos State.