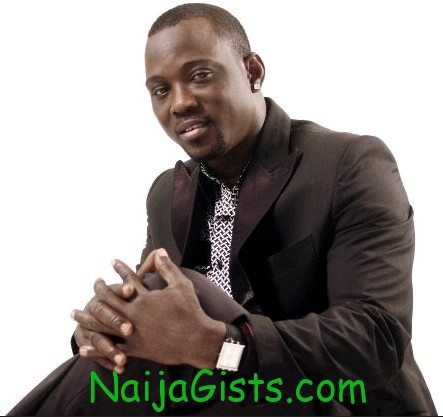 Alabi Pasuma
Updated Novermber 27, 2014 – Wasiu Alabi Pasuma: Biography, Profile & Latest News
Wasiu Alabi Pasuma is among the top 10 talented Nigerian Fuji Musician of all times.
Popularly called Pasuma, his real name is Wasiu Alabi Ajibola Odetola.
Biography Of Wasiu Alabi Pasuma
He was born on the 27th of November year 1967 to the family of the Odetolas in Mushin, Lagos State, Nigeria.
He completed his primary school education at Muslim Mission Primary school from 73 to 1979 where he later moved on to complete his secondary school education between year 1979 & 84 at Nigerian model high school.
Alabi Pasuma came into limelight in 1993 when he released his 1st album titled Recognition. His 2nd album titled Choices was released in 1994.
In year 1995, an album titled Orobokibo earned him The Best Fuji Artiste of the year award.
How Pasuma Nickname Came To Be
As we all know Pasuma wasn't his real name.
In year 1997, he had a musical pal named Adeola Omotayo, the CEO of Heavy Sounds. He was the one who gave him the name.
How He Adopt Pasuma
In his own words below
After watching me on stage on several occasions, Adeola Omotayo called me aside and asked, "Jibola do you know that the way you bounce and jump about on the stage, reminds one of a guy I know who uses a brand of energiser called Pasuma strong?"
Since I have never heard of the name Pasuma and how the drug worked I became curious. After that encounter, I spent several nights thinking about the name Pasuma and eventually deciding to adopt it and adding wonder instead of strong. My feeling then was, if the drug is that good, maybe, it could bring me luck.
My Life Before Orobokibo Album
Before the release of the chart buster Orobokibo, I was like any other Fuji artist on the streets of Mushin. As at that time, we were just playing music, not knowing what the future held for us.
My Life Before Orobokibo Album
Hear him in his own words how his life changed after an album titled Orobokibo
After the release of Orobokibo, my whole life changed, though it did not come to me as a surprise. I knew from the beginning that God's plan for me had been finalised and l was destined to become big, but when, I did not know.
In my early days, there were pointers to what God had in store for me, as I was loved everywhere I performed. But it will be most unfair if I should take credit for the slang Orobokibo, because that word was created by one of my back-up vocalists.
When he first used the word during rehearsal session, I asked him the meaning, he simply told me it was a slang he picked up somewhere.
Somehow that slang caught on and went on to make a star out of me, and becoming a house hold word.
That, also explained the genesis of the slang Orobo for the 50cl Fanta and Orobo for fat women.
Wasiu Alabi Pasuma's Latest News
Early in 2012, Pasuma had a terrible illness only God saved him.
Just last month, Pasuma acquired a brand new Range Rover sports SUV.
We also learnt he has completed a N150 Million Naira mansion in Lagos.
For more latest news on Pasuma and other musicians, visit us at naijagists.com