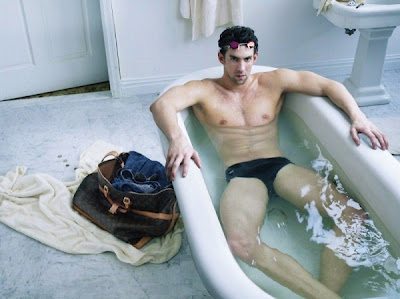 August 18, 2012 – Michael Phelps Faces Fine Over Louis Vuitton Photo Shoot

Olympic Gold Medalist Michael Phelps is currently facing the possibility of getting fined over a Louis Vuitton photo shoot that surfaced online few days back.
Micheal Phelps's Louis Vuitton photos  that leaked online few days ago is a violation of the International Olympic Committee's controversial Rule 40, which states athletes can't promote any non-Olympic sponsors from July 18 to Aug. 15.
The offence carries stripping him of his gold medals.
Louis Vuitton & Michael Phelps' camp have denied releasing the photos.
Then who did it?