Updated January, 2013 – Church Of Satan Members: Famous Nigerians Who Are Devil's Church Members
Church of Devil popularly called church of Satan is a secret sect that contains people who pledge their allegiance to Lucifer.
These are famous and not-so famous people who have made up their mind to ignore their creator and serve Satan all the days of their life.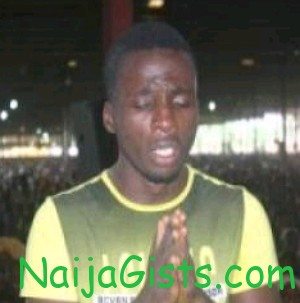 Former Church of Satan member
While joining the church of Satan has a lot of temporary advantages like quick wealth and stuff, the worst consequence of joining the church of satan is that a person who vowed to join will sell his or her soul to the devil and eternal damnation awaits such individual.
As we Christians vow to worship our Creator, through the Lord Jesus Christ these individuals on the other hand have vowed to worship Lucifer that fallen angel who is currently in control of this world through satanism.
Without much ado, don't be fooled if a whole lot of sites are revealing names of individual members of church of satan. Unlike Illuminati which is more exclusive to the music industry, church of satan is a secret society and there is no way we can know people in this sect.
Don't be surprised if your next door neighbour is a church of satan member.
There is no way to know except God reveals it to you or through confessions of former church of Satan member.
That being said the ALLEGED church of satan memberS in Nigeria are:
Charlie Boy: Do you see him carrying skull and stuffs, he is not ashamed of his cult. Yes he is rich because of his allegiance to Satan. I just pity young Nigerians going in his footsteps
Denrele Edun: Do you guys see how this guy used to be before he allegedly started following Charlie Boy who eventually initiated him? Now he is all out. Just take a look at him now
Dbanj
P-Square
TB Joshua and many others
Read the following confessions:
Confession of a former Church of Satan member
Confession of Santeria Secret cult member