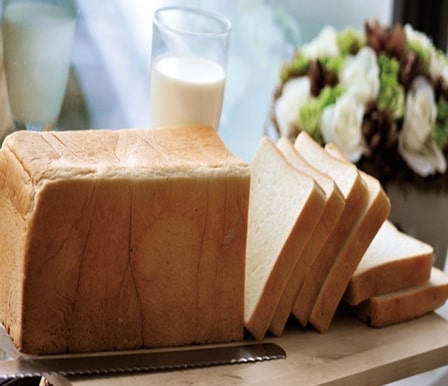 How To Start A Bread Baking Bakery Business In Nigeria
A bakery is likened to a factory where all varieties of cake, bread, pastries, and many others are made. Though anyone can start a bakery business in Nigeria, it pays if it is something one is passionate about.
Based on the fact that bread is such a fast food that almost everyone cherishes even in all parts of the world, it's highly profitable for whoever wants to venture into it. It is estimated that in Lagos alone, not less than 11 million loaves of bread are taken/consumed by the people every day.
Setting up a bread bakery business in Nigeria wouldn't be a challenge at all so far the capital and other statutory requirements are met. In this article, the basic guidelines for starting a bakery business in Nigeria will be analyzed but prior to doing that, it would be necessary to discuss the revenue potentials and the risks involved.
How Profitable Is Bakery Business In Nigeria?
The revenue potential in running a bakery business in Nigeria is analyzed below:
It currently costs about N100 to make a standard loaf of sliced bread in Nigeria. The bakeries uniformly sell to the suppliers/distributors at the rate of N150 and make a gain of N50 each. The distributors sell to the retailers at the rate of N200 each, thereby, making a profit of N50 per standard loaf, whereas, the retailers sell to the final consumers at the rate of N250 making a gain of N50 per loaf.
Thus, from the factory to the final supply, the average profit made by each of the parties concerned at every supply stage comes to N50.
An ideal bakery with the standard supply capacity produces not less than 40,000 loaves of sliced bread and sells to the suppliers weekly. So, for an ideal bakery that sells 40,000 loaves of bread in a week, the expected profit is calculated by multiplying the N50 gain per loaf by the 40,000 loaves produced and sold out weekly which comes to N50 X 40,000 = N2,000,000, that is, a gain of N2,000,000 for the weekly production and sales.
However, in arriving at the final profit made for a given period of time, the normal practice is to take away all the running costs incurred on miscellaneous expenditure, damages, maintaining and fueling the supplying vehicle, fueling the petrol and diesel generating plant, staff remuneration and welfare
Once you've deducted all the running costs as itemized above, you'll have the take-home profit. Assuming the total running cost for all the items shortlisted above comes to N450,000 for the stipulated period, the take-home profit is N2,000,000 – N450,000 = N1,550,000. From the analysis done above, you've seen clearly that a bakery business is highly profitable in Nigeria.
The Likely Risks Involved
Fluctuations in the price of raw materials: The prices of the baking raw materials may go up anytime, and when this occurs, it leads to great losses so far bread is so sensitive among the food commodities and its selling price cannot just be changed anyhow.
High rate of returns due to spoilage: It is very common that retailers do return some loaves of bread back to the factory all because they have developed mold. This reduces the amount of profits any bread baker can make at every production batch.
Some loaves of bread get burnt carelessly: Carelessness occurs on the part of the workers sometimes, and this may result in getting a large volume of bread burnt. The solution to this occurrence is to install a smoke detecting tool that will call attentions whenever burning is about to occur.
How to Set Up a Bakery Business in Nigeria
Now that you've studied the revenue potentials in running a bakery business in Nigeria as illustrated above, the basic steps for setting it up are worth mentioning.
Receive proper entrepreneurial training
Set an efficient business plan
Raise the start-up funds
Get a location
Construct a baking factory
Get NAFDAC approval
Receive Proper Entrepreneurial Training
Prior to starting production, it is necessary to undergo the normal entrepreneurial training on how to process and bake bread, cake, and other pastries. Some people actually go to nearby bakeries and acquire the baking skills directly.
If you've been so lucky to have learned and mastered the baking skills from an established baker, then there won't be need to enroll for any additional entrepreneurial training for baking anymore. So, if you have the opportunity to learn through a baker, or have access to a bakery in your locality, don't hesitate maximizing the opportunity to learn every process involved in baking.
Set an Efficient Business Plan
It is the normal practice for every business entrepreneur to set an efficient business plan before starting up. Without having this plan from the onset, problems and serious challenges are likely to come up in the nearest future.
The business plan should include the capital base, workers' structure, expected income and expenditure in a given period of time, provisions for bad and doubtful debts, market research, and many others.
Raise the Start-up Funds
Before you can start a bakery business, you'll need some funds that will be used purposely for setting up the production unit, buying the necessary tools, engines, and equipment.
Though the capital requirement for launching a typical bakery business in Nigeria is high, it can be started and run from a very low level for anyone that wants to start with any little fund.
Get a Location
One of the essentials of starting up a bakery business in Nigeria is securing a location whereby the business will take off. So far you can produce the quality that people want to enjoy, you'll sell regardless of where the business is located. A lot of people will come from the East, West, North, and from the South to order bread in large quantities.
Construct a Baking Factory
Once you've got a location for the business, the next step is to construct a bakery whereby you'll be producing daily. As time rolls by, potential suppliers and retailers will begin to queue for bread.
As patronage rises, production increases automatically and the business expands with time. In as much as you've got analysis for the revenue potential as stated above, you'll definitely make more profits when production is increased.
Get NAFDAC Approval
As the statutory body responsible for the inspection of foods and drugs in Nigeria is NAFDAC, you'll need to visit the NAFDAC office and register your business for approval. Once you get the operating approval from NAFDAC, you'll start operating a bakery business legally in Nigeria.
What is the Basic Equipment Required for Baking in Nigeria?
The basic equipment and tools required for running a bakery business in Nigeria are as follows:
KVA generating plant
Baking plans
Baking oven
Supply vehicle
Bread wrapper supply
Slicing machine
Flour mixer