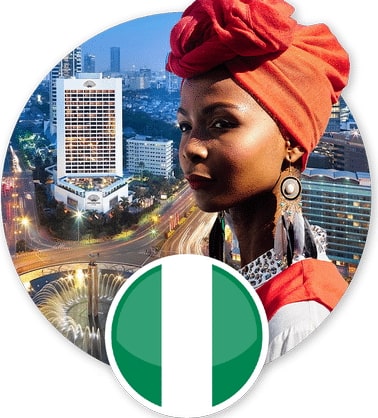 How To Send Money To Nigeria From USA, Canada & UK
When sending money to Nigeria the major concern is getting the money across in the shortest possible time and at the best rates too. Doing this is not really as easy as it supposed to be especially when it comes to sending money to Nigeria.
The strength of the Nigerian currency is nothing to be proud of due to the current state of the economy. However, this is good news to Nigerians as this means more money when foreign currencies are converted to the Nigerian naira. There are various means of moving money to Nigeria some are fast and others, not so much.
The reliable mediums for sending money to Nigeria are not as much as they should be for obvious reasons. Nigeria is known internationally for just about every kind of money fraud. This has put the country on some negative lists and has made some of these online money transfer companies to thread with caution when it comes to Nigeria. The rates and charges of online money companies differ as some are better than others.
How Can I Send Money From USA To Nigeria
Though Nigeria is on the black list of several money sending mediums, there are however some reliable mediums which operate money transfers to and from Nigeria.
Western Union
Western Union is definitely one of the most common means of money transfer. It is available in just about every country worldwide Nigeria included. This means of money transfer is reliable and guarantees a high level of security for funds being transferred, be it when you use their online mobile transfer or through the branch locations.
Western Union is physically present in a great number of locations and their mobile apps are readily available for download, all for the convenience of their customers. Their transfer services do not permit only individual money transfers, but also money transfers to companies and institutions regardless of the size. Western Union offers the fast and slow online money transfer medium, depending on the preference and capacity of the customer.
Western Union Transfer (Fast)
It is termed as fast obviously because it is fast and takes just minutes for money to be delivered to its desired location. With the Western Union fast option, every $1000 you send attracts a fee of $48 as well as a hidden conversion cost of $21. The total charges via this medium amounts to $69, for every $1000 being sent.
Western Union Transfer (Slow)
For this option, the arrival time of the money takes approximately four (4) days. The total fees for this service option amounts to about $33. When broken down, the hidden conversion rate is $21 and the fee for every $1000 being sent is $12.
Money Gram
Money gram is yet another money wiring medium. It has notable presence in about 200 countries worldwide and their services are also secure and well trusted. Transfers can be made directly to a specific bank account or to an online wallet as well, if a customer so desires. Fund transfers can be done in person at any Money Gram agent location available to you. It can also be done via their website or the Money Gram mobile app.
When sending money through this company, all you have to do is locate a Money Gram agent. Several banks operate as agents for Money Gram.
The total cost for every $1000 being sent via Money Gram is $22. The hidden cost of conversion is $6 and the fee on every $1000 is $16, this makes up the total cost of $22. The money is delivered to its destination within minutes.
Ria Money
It is supposedly ranked the third largest in the world as far as money transfers are concerned. It presently has over three hundred thousand locations and is available in about 160 countries and still counting. This transfer service is known for reduced rates and speedy deliveries. In Ria Money's over three decades of existence, it has successfully built a notable name as well as a solid reputation.
Ria Money (Fast)
Ria money charges a fee of $28 on every $1000 being sent and a hidden conversion fee of $2, which sums up to a total charge of $30 for every $1000 you send. The money is delivered within minutes of initiating the transfer.
Ria Money (Slow)
The estimated time of arrival for this money transfer option is said to be within 3-5 days. The total charges amount to $12 on every $1000. When broken down, there is a $10 sending fee and a hidden charge of $2.
WorldRemit
Another trusted money transfer medium is WorldRemit. This medium also makes money transfer easy and convenient. WorldRemit's influence reportedly reaches about 150 countries. Their transfer options include: mobile money, bank deposit and cash pick. The steps for mobile transfer are straight forward and can easily be located on their official website www.WorldRemit.com.
The breakdown of the fees on every $1000 being sent is a charge of $6, the hidden cost of conversion is said to be $22. All these charges sum up to a total fee of $28. The estimated time of arrival of the money being transferred is between 1-3 days.
Other money transfer options like Transfast and Xpress money, are also available. However, these options though good, reportedly have significantly higher rates than the above listed. Companies like Azimo and xendpay are also recommended by some individuals.
How To Send Money To Nigeria With PayPal
PayPal is a global online payment service company which has been in operation for decades. It is a reliable, easy and efficient method of online money transfer. PayPal is one of the top reputable money transfer companies very well trusted by many international organizations and individuals.
If PayPal is not supported in your country one would find that doing business with foreigners may become a little bit of a challenge. This is because foreigners tend to distrust a country which PayPal has deemed unworthy. Simply put, a number of companies and individuals will rather not do online business with you if PayPal doesn't support money transfer to your country.
Up until recently, Nigeria was one of those countries placed on the PayPal blacklist. This ban was partially lifted a few years ago. The partial lifting of this ban made it possible for Nigerians to register and open a PayPal account, make online payments and transfers to people outside Nigeria via PayPal.
However, it is presently still not legally possible to send money to Nigeria using PayPal as that ban is yet to be lifted. Money can only be sent from Nigeria and online payments can as well be made from Nigeria using PayPal, but money CANNOT be received via PayPal if you are in Nigeria. So be mindful of this and try not to fall for people who claim to know how to go about it. Whatever way you are given even if it works, will most likely not be legal.
However an alternative online payment means which works just as well as PayPal and allows Nigerians to make and receive online money transfers is Payoneer. Opening an account with this company is quick and easy as well. The steps for opening an account with this site can be found of the official Payoneer website www.payoneer.com.
Payoneer also offers a debit card which allows you to access your funds from just about everywhere in the world. Your card can also be linked to your preferred local bank, should you wish to do that. If you are an online business person looking for a good medium of getting paid and accessing your cash, Payoneer is a sure medium to consider.
Cheapest Ways To Send Money To Nigeria
By being up to date with the exchange rates, you get to know the cheapest ways to send money to Nigeria per time. When you have a current chart of the exchange rates of these money companies, you have the advantage of comparing the rates of the available online money transfer companies.
This ensures you get the one which has the cheapest transfer rate for the time being. A direct bank transfer from your foreign account to Nigeria is highly discouraged and not advisable especially when your focus is on cheaper rates. To get cheap rates, you can presently go for money company options like WorldRemit, Xendpay or Azimo. At the moment the money transfer company with the cheapest transfer fees is said to be WorldRemit.
What Is The Best Way To Send Money To Nigeria
Presently, when sending money to Nigeria the most reliable online money transfer services to use can somewhat be narrowed down to four. Based on popularity and quality of service, these four are guaranteed to support wiring money to Nigeria. These money transfer services include: WorldRemit, Western Union, Money Gram and Ria money. These options are arguably the top best means of sending money to Nigeria with ease.
The general economy is not stable, it shifts quite often and so do the currencies and exchange rates. So move with the times because these rates could change depending on the everyday changes of the economy.